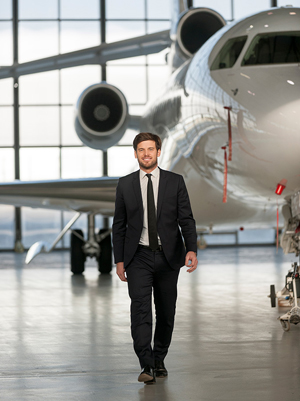 January 15, 2014: Dassault Aviation has named a new International Sales Manager for Africa to help meet the growing demand for business jets in this vast continent. Olivier Zuber, formerly the company's Falcon Marketing and Business Development Manager for India, will fill this new position.
"Olivier's extensive experience with the nuances of the business aviation industry in various regions make him the ideal choice to develop leads and spearhead new sales opportunities in the emerging economies of Africa," said Gilles Gautier, Vice President, Falcon Sales for Dassault Aviation. "His intimate knowledge of the Falcon product line and support network, as well as his can-do attitude, will be valuable assets in meeting this challenge."
The new setup reflects the rapid growth and growing integration of the African market, which is creating demand for improved air links to regional and intercontinental destinations. Existing airline routes make it hard to get directly from one African country to the other, especially from East to West, or to reach major business centres in other continents. Business jets help remove these hurdles, as evidenced by the fact that the Falcon fleet in Africa has nearly doubled in the past five years.
Zuber started with Dassault Aviation in 2005 at the flight test centre and then moved to Falcon Customer Service before joining the Dassault New Delhi liaison office in 2011 where he served for three years. He will now be based in the Saint-Cloud, France, headquarters and will report to Alain Lemee and Gilles Apollis, Sales Directors in charge of the African market.
A graduate of France's ENSAM (Ecole Nationale Supérieure d'Arts et Métiers), Zuber holds a Master's degree in engineering.