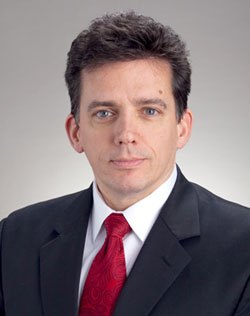 January 07, 2014: Rockwell Collins has named Craig Olson vice president and general manager, Business and Regional Systems. He succeeds Jeff Standerski, who was recently named senior vice president, Information Management Services. Olson will report to Kent Statler, executive vice president and chief operating officer, Commercial Systems for Rockwell Collins.
"With more than 15 new Pro Line FusionŽ-equipped aircraft entering into service over the next five years, Craig's proven technical, strategy and program management acumen in the global marketplace, along with his strong focus on the customer, makes him a great fit for his new role," said Statler.
Olson has more than 27 years of service with Rockwell Collins, and has held multiple leadership positions, including his previous role as senior director and site leader of Rockwell Collins' Head-up Guidance Systems business, based in Wilsonville, Ore. He earned Bachelor of Science degrees in Mathematics and Electrical Engineering from the University of North Dakota, and a Masters of Business Administration degree from The University of Iowa.