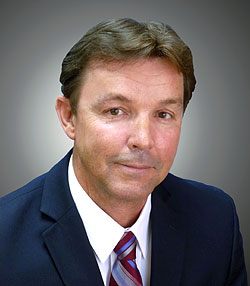 January 09, 2014 : Gulfstream Aerospace Corp. has appointed David Pearman as general manager of its service center in West Palm Beach, Fla. Pearman had served as general manager of Gulfstream's component repair facility in Lincoln, Calif., since January 2008.
In his new role, Pearman will handle the daily operations of Gulfstream West Palm Beach. He reports to Darrell Frey, director, Regional Service Center Operations, Gulfstream.
"David's leadership and dedication helped transform Gulfstream Lincoln into a busy and valuable facility for the company," said Mark Burns, president, Gulfstream Product Support. "Customers and David's new team at West Palm Beach will benefit from his experience and his extensive knowledge of the business."
Before taking over at Gulfstream Lincoln, Pearman was general manager of the company's Las Vegas service center from August 2004 to January 2008. He also spent four years at Gulfstream Westfield in Massachusetts, where he was senior operations manager and service center manager. Pearman began his aviation career in 1994 as an airframe and powerplant mechanic at the Gulfstream Long Beach Service Center in California.
Gulfstream West Palm Beach has more than 130 employees, including 75 technicians. The site comprises two service hangars with approximately 46,000 square feet/4,274 square meters of floor space. Gulfstream West Palm Beach is authorized to work on aircraft registered in the United States, European Union, Argentina, Bermuda, Brazil, Canada, Cayman Islands, Peru and Venezuela.