Beechcraft which has a dominating presence in India through its products, particularly King Air series, has a well-chalked out plan to consolidate and expand on its market-leading presence. Herewith in an interview with SP's Aviation, the President of Beechcraft, Asia-Pacific, Richard Emery talks at length on the plans.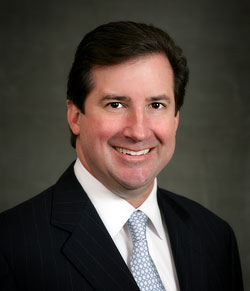 SP's Aviation (SP's): Congratulations on the 50th anniversary of King Air series of aircraft, it must be a major achievement looking back. What is the next milestone that Beechcraft is looking at?
Richard Emery (Richard): Thank you, it is certainly a significant milestone for us and underlines the way in which the King Air continues to meet the needs of a wide variety of missions. Looking ahead from a product perspective, our emphasis remains on building high quality aircraft and providing world-class support for our customers. If we focus on that,the milestones will continue. From a company perspective, we concluded 2013 with the announcement that Textron Inc. has agreed to acquire Beechcraft. The transaction is expected to close during the first half of 2014 and will mark a major milestone for the company.The Beechcraft brand will remain after the transaction closes, and Textron plans to continue to grow the Beechcraft name and product offerings in years to come.
SP's: In 2013, your company has done exceptionally well in terms of aircraft deliveries, has it been due to a different marketing strategy or is it due to the fact that the business aviation scene is picking up or is it both?
Richard: I think it has been a combination of the business aviation sector strengthening, particularly in relation to turboprops, and our ability to demonstrate to customers that Beechcraft products offer major advantages over other aircraft for their mission requirements. We are perhaps doing a few things differently when it comes to marketing, but the key aspect is the confidence we have in our business and products.
We can trace the King Air's popularity in India back to its ability to perform to the highest standards in even the most challenging conditions, such as the humid, often altitudinous climate found across much of the country. The Beechcraft King Air 250, for example, has been specifically designed to overcome the challenges presented by the Indian terrain, better than any other aircraft in its class. Upgrades to the standard King Air model include a 'hot/high' take-off performance that enables it to take off in only 946 meters from a 1,524 meter runway at 25°C. It is this sort of security in extreme conditions that has led many Indian business leaders to view it as the ultimate business tool.
SP's: What is the target you have set for aircraft deliveries for 2014?
Richard: We don't publicize our forecast deliveries, but we are naturally looking to build on the successes of 2013, where we saw a total of 205 commercial aircraft deliveries - an increase of 64 percent from the previous year at 125 Beechcraft commercial aircraft deliveries.
SP's: We see that China and also India are key markets for Beechcraft. Between 2008-12 you delivered 119 aircraft to China and almost half that number to India, will these numbers grow and what are the factors that are driving these numbers?
Richard: Those figures are actually for the total deliveries by all manufacturers in these countries. We do expect these numbers to grow in both India and China, as both have strong economic growth prospects and we believe that the demand for business aviation increases with an expanding economy. Both countries present certain difficulties for some business aircraft, such as the environmental conditions and the types of runways at airports.However we believe the King Air is the perfect business tool to meet the needs in both locations, both for travel within the countries and throughout the region.
SP's: There is keen competition in the business aviation market between turboprops and jets, what significant advantages does Beechcraft offer in terms of fuel efficiency and speed with comparable aircraft?
Richard: The direct costs of running a King Air are significantly lower than a comparable-sized jet. A jet may have a higher maximum speed, but on a typical mission of 300nautical miles,it translates to only about a 10 minute faster journey at a much higher cost. The King Air is much more flexible with regard to where it can land, and therefore provides much better accessibility. Importantly, this ruggedness does not compromise comfort, with the cabin quality equal to that of an equivalent-sized jet.
Furthermore, with 55 percent of India's airstrips too short or unimproved for larger business jets to land, the King Air opens up significantly more destinations across India than many other business aircraft.
SP's: The demand for special mission aircraft is going up in Asia Pacific, what has been your marketing pitch in this region and could you list some of the applications (special missions) the aircraft has been deployed here?
Richard: Over the last five years, around 45 percent of the special mission aircraft we have delivered to the Asia Pacific region have been used for pilot training, followed by 20 percent for air ambulance configurations. The remainder have been fairly evenly split between flight inspection, surveillance, utility missions and aerial surveying.
Our proposition to special mission customers is a simple one – we offer unparalleled versatility, performance and low operating costs. As technology gets smaller and lighter, the cost of special mission decreases as customers can use our aircraft instead of the larger platforms that have been operated in the past. In fact, we have customers using our entire range for special missions, including our piston-engine products.
SP's: Beechcraft has estimated doubling of high networth individuals in India which in turn is likely to boost sales of private aircraft, do you think that business aviation will grow as you have anticipated, despite the many hurdles in aircraft acquisition and other operational challenges here?
Richard: We believe there is great potential in the Indian business aviation market and that we will see the same scenario in India as in other countries – that growth in international trade and further development of trading partners will lead to an increase in demand for business aviation. We accept that there are some hurdles which need to be overcome to make operations more streamlined in India, but we are encouraged by some of the discussions that are taking place in this area.
SP's: You have stated that the company was making substantial investment in India, considering the growth potential, could you explain what those investments would be – sales office; services support etc?
Richard: This month we opened an office at Aerocity in New Delhi and have a support team based there. We appointed a country director, John Williams, who will oversee all parts of our business for Indian customers, and he will also be based in that office. We also appointed a dedicated field service representative, ReghuRaman, who will lead our servicing and maintenance support for Indian customers.
In addition to those Beechcraft personnel, we recently announced the appointment of ARROW Aircraft Sales and Charters Private Limited as our exclusive sales representative for India. Founded in 2009, ARROW has developed into a significant provider of business aviation services, including sales, charter and operation management, supporting Indian customers from its headquarters in New Delhi, as well as offices in Mumbai and Kolkata.
SP's: Beechcraft is the market leader in the business turboprop category, what is the strategy to consolidate the leadership, not just in India, but also in the region?
Richard: The strategy is to keep investing – in local support, in building relationships and in ensuring we have a strong presence in the market. However, most important of all is that we continue to invest in our products through our research and development programs and in our service and support business.
SP's: Recently, you signed a mega deal with Wheels Up, said to be the largest propeller aircraft order, how much does US account for in your overall sales? Does the Wheels Up order reflect on the business turboprop segment rebounding?
Richard: The Wheels Up agreement is worth up to $1.4bn and will see the delivery of up to 105 King Air 350iover the coming years, so it certainly is a substantial deal. We think it is a significant statement of confidence in the King Air platform and its capabilities, along with Beechcraft's support structure.
As the most mature market for business aviation, the US still accounts for a large proportion of our sales, but we are seeing other regions around the world show very promising growth such as India, Latin America and Africa.
SP's: What is the current production of King Air series of aircraft and considering the growing number of orders, will you be increasing the production rate? What is the capacity utilisation of your plant as of 2013-14 and what will it be like in the next year?
Richard: We do not publicize our production rates, but we can tell you in 2013 we delivered 135 King Airs worldwide and we will continue to match our production to the market demands.
SP's: Considering that there is constant demand for King Air series aircraft, what upgradations / innovations are you planning to stay ahead in the marketplace?
Richard: We currently offer a wide range of upgrades for existing King Air owners through our factory-owned and authorized service centers around the globe. These include new engines, propellers, winglets and leading edges, as well as upgraded avionics and cabin comfort improvements. These are available to owners of older King Airs in order to bring the performance levels of their aircraft up to today's standards, and reduce their operating costs as a result.
In addition, we are making significant investments in research and development to ensure that our aircraft continue to lead the industry in performance and technology.
SP's: Will the company rethink on entering the business jets segment or remain content with turboprops?
Richard: The turboprop segment is obviously very important to us – two thirds of our commercial deliveries last year were King Airs – and we believe that the King Air holds significant advantages over jets for many types of missions. However, we still have a significant presence in the jet segment as we continue to support owners of Hawker jets through our Global Customer Support network. As part of this, we offer our Hawker 400XPR and 800XPR upgrade programs through which we can provide modern jet performance for about half the cost of a comparable new jet.