Rockwell Collins is among the top companies in the realm of training products for the aerospace sector. It provides world's leading aerospace and defence companies to rely on Rockwell for smart communications and aviation electronics. In an interview Jim Walker, Vice President, talks about the company's road map.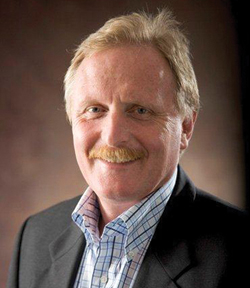 SP's Aviation (SP's): Rockwell Collins is known for avionics and communications. What does your company do in the simulation and training sector?
Jim Walker (Walker): We develop comprehensive training products and solutions, including needs assessments, planning, development and ongoing reinforcement that integrate real-worldneeds with virtual-world solutions tospan the entire training continuum.
SP's: How is Rockwell Collins providing simulation and training solutions to the Indian market?
Walker: We recently signed a strategic alliance memorandum of understanding with Zen Technologies to co-develop and build indigenous flight simulators for the Indian market.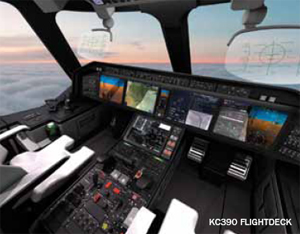 As part of this partnership our intent is to do the following:
Address the flight simulation defence market in India with Zen being the face to the Indian market.
Leverage Zen's technical expertise to design and build simulator components in country.
Rockwell Collins will transfer world-class technology to Zen.
Zen will offer in-country maintenance and after sales support.
At Aero India, Rockwell Collins and Zen Technologies will be demonstrating a helicopter simulator jointly developed by both partners in Zen Technologies booth, Hall C, booth C2.7.
SP's: What simulation and training systems are you currently offering globally?
Walker: Examples of our advanced training products and systems include:
Transportable Black Hawk Operations Simulator (T-BOS): IT is a highfidelity, self-sufficient simulator, offering an immersive environment that provides aircrew training for UH-60 A/L and UH-60M helicopters.
EP image generators enable a range of products aligned to differing price points and capability requirements, all offering the capabilities of secondgeneration EP2 (environment processor) real-time software.
CORE simulation architecture — an open solution providing comprehensive development, integration and test environments for aircraft, avionics and training systems.
Radar simulation systems — combine physics- based radar modeling and integration with image-generation technology to provide effective training across the full range of ground and airborne radar types.
RealFires JTAC and JFO training system — a high-fidelity, scalable training solution that was designed by joint terminal attack controllers (JTACs), enabling joint fires operators (JFOs) to train for certification and requalification.
SP's: What is next for Rockwell Collins simulation and training systems?
Walker: Our Advanced Technology Centre is expanding our expertise in Live Virtual Constructive across a variety of training technologies. Our goal is to integrate numerous technologies to enable true live connectivity among virtual and constructive participants.