Rafael is Israel's second largest defence company with 2013 sales of $2.047 billion, an order backlog of $4.3 billion and a net profit of $101 million. Rafael develops and manufactures advanced defence systems for the Israeli defence forces and the defence establishment, as well as for foreign customers around the world. In an interview with SP's Aviation, Rafael's Chairman Itzchak Gat speaks about Rafael technologies and the forays it is making in different parts of the world.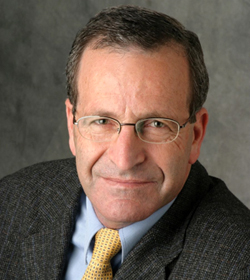 SP's Aviation (SP's): Rafael has been participating regularly in Aero India, what does Aero India mean to you?
Itzchak Gat (Gat): For Rafael, Aero India is one of the most important events providing an outstanding opportunity to display our most advanced combat proven systems and capabilities, as well as meet our partners and users.
SP's: India and Israel share a strategic partnership, how is Rafael part of this partnership and how is it furthering this partnership?
Gat: This is absolutely right, and for Rafael, India is a strategic and most significant partner. As a global company, we not only present combat proven systems, but can also account for proven partnerships all over the globe. One of our strengths lies in our ability for technology and knowledge transfer, which allows our partners to produce and supply local systems. I would like to emphasise that we are seeking to enlarge our partnerships in India and we are negotiating with the local industry to make this happen.
SP's: India as you are aware is going aggressive on the new government's 'Make in India' initiative. Could you brief on what Rafael's plans are?
Gat: As I mentioned, Rafael has created partnerships with international leading aerospace and defence companies overseas. Offset activities and industrial cooperation have been set up with over 20 countries worldwide. Over the last decade, international business activities have been steadily expanding across the globe, with Rafael acting as either prime contractor or subcontractor, capitalising on its strengths at both system and subsystem levels.
With this legacy, we are working to establish and to increase our partnership in India and I am sure that this will occur in the coming months.
SP's: We see that many of the products and solutions you are going to showcase at Aero India have been displayed at previous Aero India. How long does it normally take in India for you to finalise a deal?
Gat: In the defence industry, if a deal does not stem from an urgent requirement, it usually takes quite a bit of time to finalise. We are not talking about commodities, we are talking about sometimes complex systems which require integration of a multitude of details. In the defence industry, we run marathons, not short sprints.... I believe one of our assets is that we always bring new systems and capabilities to Aero India, and even if they sometimes seem the same, they always include a new feature.
SP's: Rafael has been promoting Iron Dome in India, but without any success? Is the prohibitive cost one of the factors?
Gat: We never interfere with our clients' decision, but I can say with no hesitation that the Iron Dome system is an affordable, effective and innovative defence solution (CR&AM Class) for the asymmetric threats of short-range rockets, (up to 70 km), and mortars, and also serves as a VSHORAD Missile System (up to 10 km) against traditional air defence targets. Since becoming operational by the Israeli Air Force in April 2011, Iron Dome has successfully intercepted over 1,700 rockets that have been fired at Israel. During Operation Protective Edge in the summer of 2014, Iron Dome achieved a 90 per cent rate of successful interceptions. In doing so, the system saved lives and prevented serious damage to property.
The Iron Dome provides robust, yet selective defence. Its ability to discriminate between threats headed towards the defended area and those that will fall into the sea or open fields reduces costs and limits unnecessary interceptor launches. A single launcher can protect against a medium-size city.
SP's: Could you give an update on the 'Spike' missiles deal with India?
Gat: We are very satisfied with the Indian Army's decision to choose the Spike as its next missile, and we are moving towards closing the contract. As we indicated earlier, we are aiming for the production of an India-made Spike missile. The Spike Family of multi-purpose, precise and tactical missiles have a range between 200 metres and 25,000 metres. The Spike Family is a multi-purpose, multi-platform electro - optic missile system with real time data link. The Spike Missiles are in use by infantry units as well as mounted on combat vehicles, attack helicopters and naval vessels. The Spike missiles are combat proven and in service in many countries, among them Italy, Germany, the Netherlands, Spain, Poland and now also in India.
SP's: Could you give a brief summary on Rafael's products in India?
Gat: There are Rafael systems being used in India, but the details should be provided by the Indian forces. I can say that Rafael offers its customers a diversified array of innovative solutions at the leading edge of global technology, from underwater systems through naval, ground, and air superiority systems to space systems. The company provides state-of-the-art armaments, innovative solutions on the technological cutting-edge from air-defence and air-to-air systems, unmanned and underwater naval systems, air-to-ground precision kits C4I, armour, air, land and sea tactical precision-guided weapon systems and many more.
SP's: At Aero India, you have mentioned that for the first time, you will be presenting the C-Dome and Spice 250. How do you see them fit in the Indian security scenario?
Gat: What we are displaying here is part of our "families" of systems which offer the users commonalty and cost effectiveness capabilities.
These two systems are very good examples for the above. The C-Dome Naval Point Defense System is designed to effectively protect combat vessels against a large set of modern threats. C-Dome handles saturation attacks by engaging multiple targets simultaneously. Reaction time is very short and enables automatic and semi-automatic engagements. C-Dome uses the combat-proven Iron Dome interceptor that has already achieved more than 1,700 successful interceptions.
The Spice 250 is the new member of the The Spice Family of Precision-Guided Monition that includes Spice-1,000 kit for 1,000 lb., and Spice-2,000 kit for 2,000 lb.