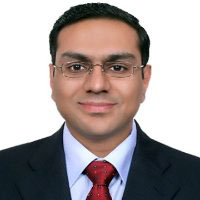 Honeywell offers a variety of avionics subscription, flight support and operations optimization services to meet the needs of airlines, corporate, fractional, charter, private, government and military aircraft worldwide. Our global data center provides services ranging from datalink communications to flight planning to graphical weather analysis. In an email interview, Siddarth Sen, Director, Marketing and Business Development, Honeywell Aerospace, India talks about GoDirect Flight Services, services which are going to assist the pilot in optimally flying the aircraft with safety as top priority.

SP's Aviation (SP's): Prior to GoDirect, what was in use and how is GoDirect a game-changer?
Siddarth Sen (Sen): Honeywell's first of its kind platform of services, GoDirect, is a one-stop shop for solutions and applications that provide aviation operators, flight crews and maintenance teams the information they need to control their flight processes. These services are available through a web portal or app store that provide access to an all-inclusive portfolio of aerospace services, including flight planning, software updates, maintenance services and a variety of other offerings.
GoDirect services range from fuel efficiency solutions, to Wi-Fi access for in-flight passengers,weather information and customized avionic and mechanical expertise for airlines.These services are - GoDirect Cabin Connectivity, GoDirect Flight Services, GoDirect Maintenance and Service Plans, GoDirect Flight Preview, GoDirect Ground Handling and GoDirect Routing Software.
Under each service, there are apps which are easily available to deliver solutions much faster, because these apps don't require certification. To name a few, the GoDirect Fuel Efficiency app helps track fuel tankering options, determines if too much potable water is being carried on board and calculates if the flaps are being used most efficiently. Another useful app is the Weather Information Services app which links weather data to flight plans selected by a pilot.Also, to ensure effective maintenance through GoDirect, the My Maintainer app sources data from the aircraft and tracks crew-alerting-system messages which help to point to the origin of the fault, track the history of similar faults and alert the central office for corrective actions when needed. TheHoneywell's Global Data Center provides a pilot with comprehensive flight support services which are designed to fly more efficiently, avoid hazardous weather conditions and delays.
Previously, these processes were time consuming and disjointed for operators because services had to be sourced from various platforms at different costs. GoDirect ensures faster delivery of products through the development and enhancement of apps.The holistic approach of GoDirect has enabled services to be available under one roof so that operators can adopt and run a customized set of services to ensure the safety, efficiency and cost-effectiveness of operations. Hence, the effort to provide advisory technologies to the cockpit on a certified basis through creating highly reliable and effective uncertified apps will not only broaden access to the technology sooner,but also make the technology available ata lower cost. This will help increase the rate of adoption of Honeywell's technological solutions across airlines and the global market.
SP's: Tell us briefly about GoDirect Flight Preview, the kind of applications it has for making life of pilots easier?
Sen: The GoDirect Flight Preview app is one of the many solutions available under the GoDirect umbrella of services. It is an innovation of Honeywell's flight management systems engineering team that enables pilots to "pre-fly" an approach and become familiar with the airport and procedures before making the actual approach. This app is available for iPads,making it simple and easy for any pilot to use.
This is done by briefing the pilot for an approach using a traditional chart, as well as showing the same procedure in three dimensions. This increases the pilot's situational awareness around their destination airport by augmenting a traditional approach plate with an animated, 3-D view of a selected route. This procedure is as easy as usinga GPS map on your phone, which helps the pilot become familiar with the surrounding terrain and the airport environment before actually flying the approach.
SP's: Will GoDirect Flight Preview landing be 'fail-proof'?
Sen: The GoDirect Flight Preview can be seen as a tool for beginners as well as experienced pilots. A couple of airlines have adopted this technological solution for approach landing into their operations specifications. The ease of using this app and building situational awareness like never before is what makes it 'fail-proof'. It acts as a briefing tool for pilots to preview approaches while planning a flight and prepares them in advance for reroutes and terrain in unknown areas. The app can also run standalone without Internet access which is a huge advantage for unexpected situations during a flight.
SP's: Has GoDirect Flight Preview App been deployed and by which airlines / general aviation operators, if you can name some? In India too?
Sen: The GoDirect Flight preview app is available in nine regions of the USA and soon will be made available for international approaches as well. The app is designed with inputs from business jet and general aviation pilots. Unlike any other approach application, this app enables pilots to receive an exact picture of the runway environment right on their tablet.
SP's: How much does it cost an operator to deploy GoDirect?
Sen: GoDirect offers a suite of services that customers can access through a web portal and select specific services that they would like to buy or subscribe to. A few of these, including GoDirect Flight Preview, are made separately available on app stores as well for easy sourcing. Because of this, the final cost depends on how many services the customer is looking to purchase or subscribe to. The customer can be charged for a single service or a suite of services depending on the requirements of the specific airline. For instance, the Flight Preview app,which is available on the Apple App Store and presently covers nine regions in the US, costs $1.99 month/region or $19.99 year/region.