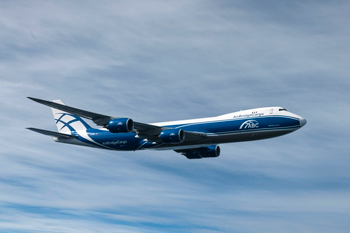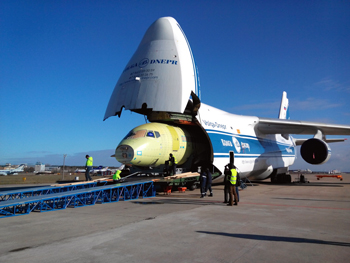 Three of the world's most iconic aircraft designers are taking part in a live satellite broadcast in the Cargo Village at Farnborough International Airshow 2016 on 13 July at a special event for customers and partners of Volga-Dnepr Group and the new British cargo airline, CargoLogicAir.
Joseph Sutter, Chief Engineer of the Boeing 747, will participate from Seattle and will be joined from Moscow by Victor Tolmachev, Leading Design Engineer of the Antonov 124-100, and Genrikh Novozhilov, General Designer of the Ilyushin IL-76. The satellite conference, moderated by Peter Sissons, one of the UK's leading news broadcasters, will also feature author and publisher, Nigel Tomkins, who is writing a book on the story of Volga-Dnepr Group and its unique role in global aviation.
Alexey Isaikin, President of Volga-Dnepr Group, said: "This is an historic occasion. For the first time, we are bringing together three of the greatest aircraft designers of all time to find out what inspired their aircraft creations and to discover how they see the future of air cargo transportation. Their remarkable achievements continue to influence modern day aircraft designers, many of whom are here at Farnborough. Like so many of us, their passion for aviation and aerospace has been inspired by what has gone before, by the diverse and dynamic aircraft that have changed the world of air travel and air cargo transportation, and by these visionary aircraft designers who took truly iconic aircraft ideas from the drawing board into production, and into the proud history of aviation. This will also be reflected in Nigel Tomkins' book that will tell the story of the role these magnificent aircraft continue to play in the growth and development of our 'Cargo Supermarket' of air logistics services."