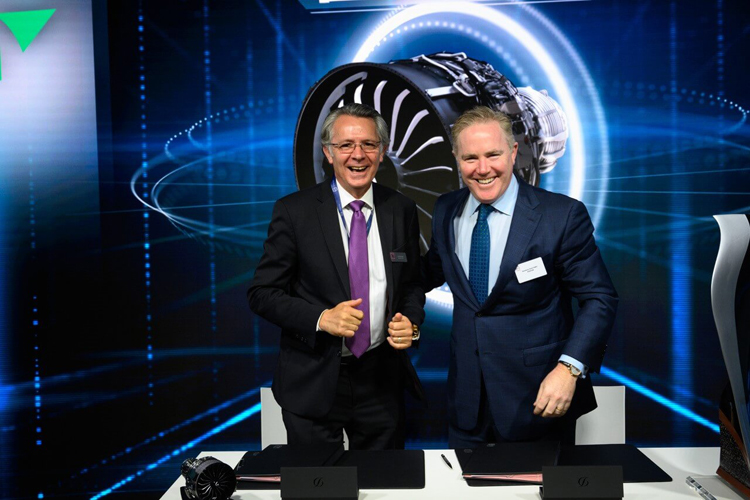 From left, CFM president and CEO Gaël Méheust and Avolon CEO, Dómhnal Slattery
Dublin-based international aircraft leasing company Avolon today announced it has selected CFM International's LEAP-1A engine to power an additional 70 Airbus A320neo aircraft. The order is valued at $2.06 billion U.S. at list price.
Avolon has been a CFM customer since the company was launched in 2010 and already has a committed fleet of more than 400 CFM-powered aircraft in its portfolio. Of that total, Avolon currently has LEAP-1A engines on order to power 40 A320neo family aircraft.
"We are delighted to continue our long-term standing relationship with CFM. Our commitment to the LEAP engine reflects our confidence in CFM's track-record of designing and building world-class engines. Our partnership supports Avolon's strategy to provide our airline customers with the most modern, fuel-efficient aircraft available."
Dómhnal Slattery, Avolon CEO
"We are happy to be part of the Avolon team and certainly appreciate their continued confidence in our people and our products," said Gaël Méheust, "The LEAP-1A has proven to be an invaluable part of the Avolon portfolio and we look forward to working with them well into the future."