Scoot is theonly airline operating non-stop flights between Trivandrum and Singapore.
Greater convenience with daily flights, up from five-times weekly on SilkAir previously.
More value with affordable fares to nearly 60 cities from as low as INR 7,095.
Trivandrum is the first of three new cities in India that Scoot will launch in 2019, including Coimbatore and Visakhapatnam.
Scoot Airlines maiden flight from Singapore to Trivandrum flies
Strengthening its presence in India, Scoot, the low-cost arm of the Singapore Airlines (SIA) Group, yesterdaystarted its daily Trivandrum-Singapore operations. The inaugural flight took off from Singapore on 7 May 2019 at approximately 8.40pm local time and reached Trivandrum International Airport at approximately 10.00pm local time.
Offering a capacity of 180 seats per flight, the dailyreturn service is operated on Scoot's fleet of narrowbody Airbus A320-family aircraft. The route had been transferred from sister airline SilkAir, and Scoot's daily frequency is an increase from SilkAir's previousfive-times-weekly schedule. Thisoffers customers more choices and greater convenience, as well as boosts Trivandrum's connectivity with Singapore and the world. For example, customers can book seamless connecting flights from Trivandrum to Singapore and onwards to the wider SIA group network destinations, such as San Francisco and Los Angeles in the US.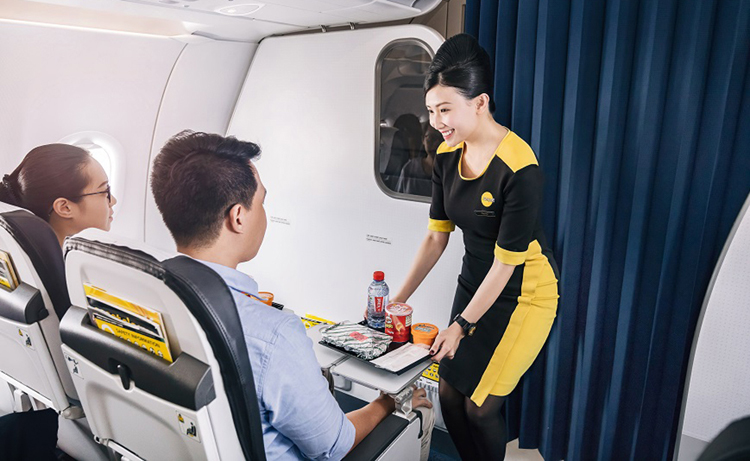 Scoot Airlines maiden flight from Singapore to Trivandrum flies
In addition to cheaper fares, Scoot offers travelers a variety of convenient and hassle-free options forthem to tailor how they want to travel:
FlyBagEat includes an Economy seat (28.5" seat pitch), 20kg checked baggage allowance, 10kg carry-on baggage allowance and an onboard meal.
FlyBag includes an Economy seat, 20kg checked baggage allowance, and 10kg carry-on baggage allowance. Fly includes the Economy seat and 10kg carry-on baggage allowance.
Stretch seats (38.4" seat pitch)can be purchased by customersshould they require extra legroom, at an additional cost starting from INR 1,300.
Scoot Café offers inflight food and beverage options, which can be purchased onboard or pre-ordered before the flight.
Through check-in services where in, if customers have connecting flights on Scoot, Singapore Airlines and/or SilkAir in a single booking, they will receive their boarding pass for the connecting flight while checking in for the first flight, and their checked baggage will also be tagged and delivered to the final destination.
Scoot Insider is Scoot's member portal for exclusive updates, birthday discounts, faster bookings with personalised profile and payment information, access to booking history, and more!
Vinod Kannan, Scoot Chief Commercial Officer, said, "The transfer of SilkAir's services to Scoot is intended to further optimise the SIA Group's resources and present a better match of capacity to demand. Scoot is well-poised to provide competitive pricing for quality services that will appeal to customersin Trivandrum, thereby strengthening Scoot's presence in the India market."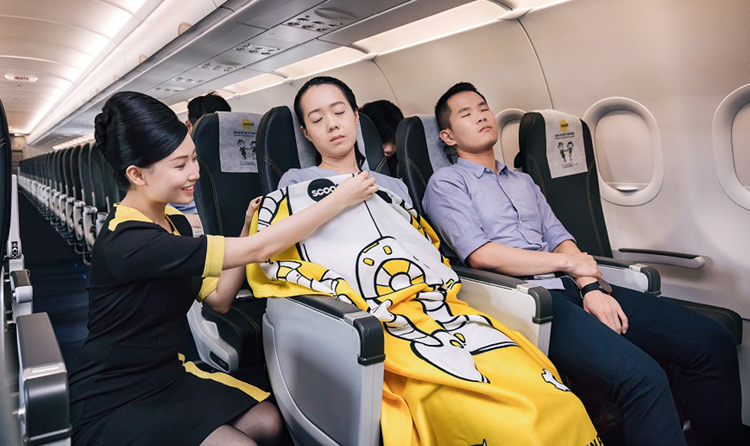 Scoot Airlines maiden flight from Singapore to Trivandrum flies
Underscoring Scoot's commitment to growing the India market, the airline has a dedicatedIndia General Manager and a local General Sales Agent, Elements Aviation,overseeing overallsalesfor Scoot's eight India cities, namely Amritsar, Bengaluru¹, Chennai, Hyderabad, Kochi, Lucknow², Tiruchirappalli, and Trivandrum. Scoot also hasa dedicated sales manager to oversee sales in Trivandrum.
Johanes Ong, Scoot India General Manager, said, "Singapore is one of the preferred destinations for Indians, for business and leisure tourism, and this new route will definitely strengthen the connectivity between both countries. We are confident that customers will consider Scoot their preferred carrier due to our affordable fares and comprehensive offerings."
Inflight Game Winners
Customers from Trivandrum can connect to nearly 60 destinations on Scoot's network, including in countries such as Singapore, Australia, Thailand, Indonesia, China, Greece, Germany and more. One-way tax-inclusive fares start from as low as INR 7,095 for Economy Fly and INR 9,720 for Economy FlyBagEat, and can be booked from FlyScoot.com.
¹ Scoot will be transferring its Bengaluru services to Singapore Airlines after 16 May 2019.
² Scoot will be suspending Lucknow services after 29 June 2019.