An IAF team of mountaineers successfully summitted Mt Dhaulagiri on May 20, 2017. The team was flagged in by The CAS, Air Chief Marshal BS Dhanoa PVSM AVSM YSM VM ADC on June 21, 2017.
Having been flagged off on April 12, 2017, the team lead by Group Captain RC Tripathi reached Dhaulagiri base camp on April 26, 2017. Having established themselves at the Base Camp, the team climbed till Camp-2 during the acclimatisation phase. The team members finally submitted the peak and hoisted the IAF Flag atop on May 20, 2017.
Mt Dhaulagiri happens to be the 7th highest and the fourth toughest peak for climbers.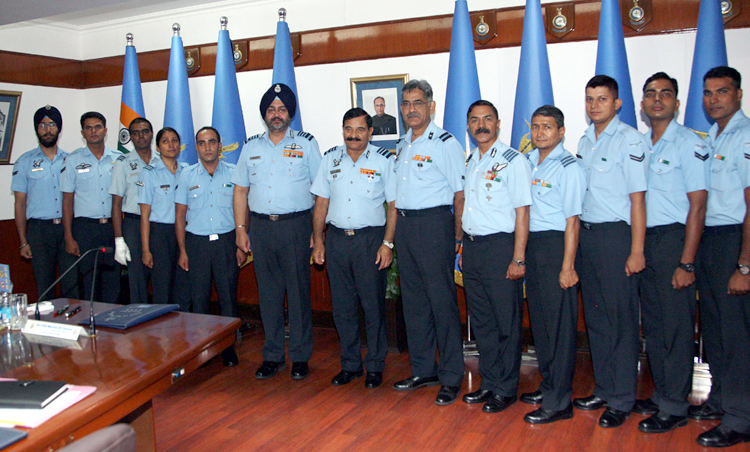 Chief of the Air Staff Air Chief Marshal BS Dhanoa PVSM AVSM YSM VM ADC with the mountaineering team at the flag-in ceremony at Air Headquarters, New Delhi on June 21, 2017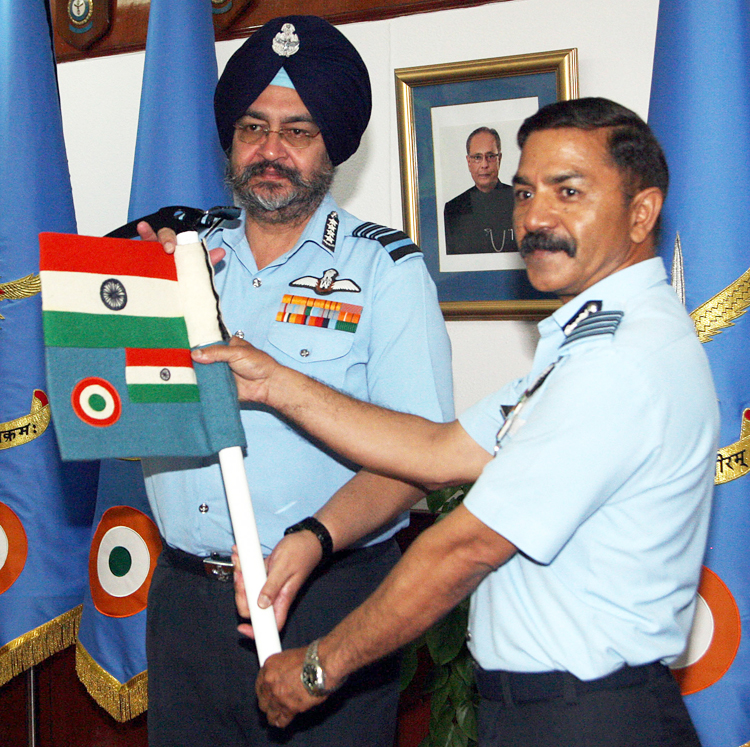 Team Leader of the expedition Group Captain RC Tripathi with the Chief of the Air Staff Air Chief Marshal BS Dhanoa PVSM AVSM YSM VM ADC, during flag-in ceremony at Air Headquarters, New Delhi on June 21, 2017