Agreement is for 50 widebody aircraft with 10 options
Essence® Inserts Collection features a broad product portfolio, including espresso machine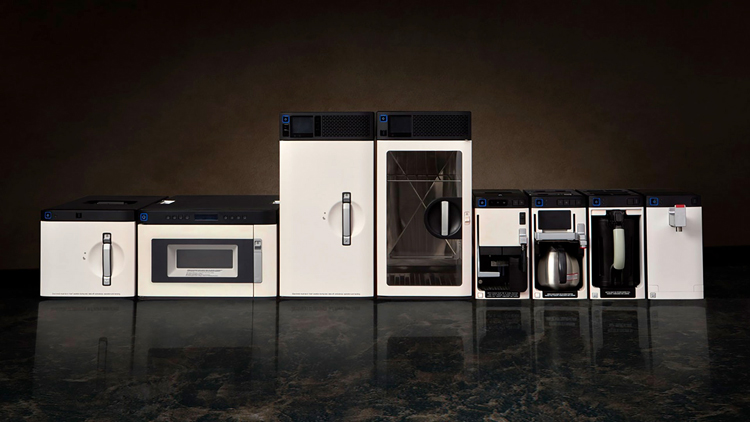 Turkish Airlines' passengers will enjoy the benefits of Essence Galley Inserts from Collins Aerospace, including ovens, espresso machines and refrigeration equipment.
Turkish Airlines' new Airbus A350 and Boeing 787 Dreamliner fleets will feature industry-leading Essence® Galley Inserts from Collins Aerospace Systems, a unit of United Technologies Corp.
Collins Aerospace will provide galley inserts on 25 new A350s and 25 B787 Dreamliners with 10 options. Aircraft deliveries are underway and will continue into 2024.
Collins Aerospace's Essence Galley Inserts equipment selected includes ovens, beverage maker equipment – including espresso machines, and refrigeration products. Essence is a revolutionary line of premium galley inserts, engineered with the latest innovation in technology and designed to deliver an unrivaled inflight food and beverage experience for passengers.
"After providing Turkish Airlines with galley inserts for both narrowbody and widebody platforms for many years, we're really pleased to introduce our customer to the new Essence suite," said Brian Schmalz, vice president of Sales & Marketing, Galley Inserts, with Collins Aerospace. "Our Essence products are not only intuitive and easy to operate, they are engineered to produce high-quality inflight food and beverage, consistent with Turkish Airlines' world-class service position."
"The new galley inserts will help support us in providing our passengers with expanded offerings, such as espresso and cappuccino beverages, while enhancing our award-winning dishes from our world-famous, talented chefs," said Ahmet Bolat, Turkish Airlines' Chief Investment and Technology Officer. "Collins Aerospace has been outfitting our galleys for many years, and we look forward to working with them to bring this industry-leading product collection onboard our new aircraft."