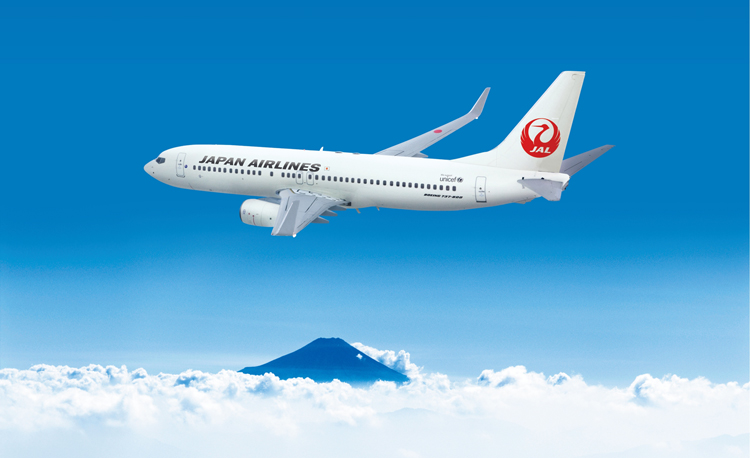 ST Engineering today announced that its Aerospace arm, ST Engineering Aerospace has secured a component Maintenance-By-the-Hour (MBH™) contract from Japan Airlines, further growing its component support for operators in the Asia region.
Under the multi-year contract, ST Engineering Aerospace will provide integrated component support to Japan Airlines Group's entire fleet of 62 Boeing 737-800s. This adds to the airframe maintenance services that ST Engineering Aerospace is currently providing to Japan Airlines, broadening the range of services in maintenance, repair and overhaul that the airline gets to enjoy from one service provider.
Mr Atsushi Maeda, Executive Procurement Officer of Japan Airlines , said, "737-800 is one of the key fleets for Japan Airlines. We believe this agreement will bring us even more stable and smooth component operations and the highest performance for our customers. Furthermore, it provides us added advantage of maintenance cost optimisation and cost control benefits, while enhancing the long-term partnership with ST Engineering Aerospace."
Mr Lim Serh Ghee, President of ST Engineering's Aerospace sector, said, "We are happy that Japan Airlines has chosen ST Engineering Aerospace to support them additionally in their component maintenance needs. Our component MBH™ programme, renowned for its flexibility and high level of customisation, is well established and popular among global and regional airlines, which is why we have continued to serve long-time customers over the years while winning over new ones. Japan Airlines can be assured of absolute consistency in quality and turnaround time as they have experienced with our airframe maintenance services."
ST Engineering Aerospace's trademarked MBH™ programme is supported by a global network of distribution centres, satellite stores and repair shops both in-house and external. Through customised MBHTM programmes, airlines can select a range of support services and pay a corresponding flight hour rate. This way, operators are able to keep operating costs low and also minimise fixed asset inventory holdings in terms of spares or maintenance equipment. Today, ST Engineering Aerospace provides integrated component support for a fleet of more than 600 aircraft on the MBH™ basis, servicing over 20 aircraft operators in Asia Pacific, Europe and the Middle East. In Asia alone, over 10 airlines have selected ST Engineering Aerospace as their preferred component solutions service provider.