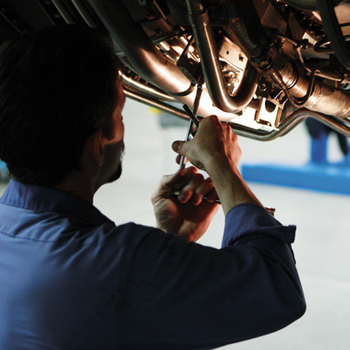 CFM International today finalized a long-term service agreement with LATAM Airlines Group (LATAM) to support the operation and maintenance of 35 of the group's CFM56-5B engines.
Under the terms of the 12-year Rate Per Flight Hour (RPFH) service agreement, CFM will guarantee engine maintenance costs on a dollar per engine flight hour basis for the 35 CFM56-5B engines in the airline's fleet.
LATAM has been a CFM customer since 2000. In 2010, LAN, a member of LATAM Airlines Group, placed the single largest engine order in the company's history when it chose the CFM56-5B engine to power 70 new Airbus A319/A320/A321 aircraft. TAM, also a member of LATAM Airlines Group, ordered 50 CFM56-5B-powered A320 family aircraft. To date, LATAM operates 115 CFM56-5B-powered aircraft in total.
"We are of course very pleased to further extend our relationship with LATAM," said Jean-Paul Ebanga, president and CEO of CFM. "In 2011, they were the first to operate our new CFM56-5B PIP engine and the introduction the fleet has been seamless. Our goal is to provide the same level of aftersales support for this fleet."
"We are honored to be a part of one of the top airline groups in the world and to provide long-term support for the LATAM fleet," said Kevin McAllister, president of CFM parent company GE Aviation's Services Division. "As the original manufacturer, CFM is well position to provide high-quality support backed by 35 years and more than 800 million flight hours of experience to ensure that LATAM continues to reap the operational benefits only CFM can provide."
Roberto Alvo, Senior Vice President of International & Alliances, LATAM Airlines Group, said: "This long-term agreement reflects both the performance and reliability of CFM56-5B engines and CFM's maintenance services. With over 110 Airbus A320 family aircraft powered by CFM56-5B engines in our fleet, CFM will continue to play an important role in the smooth running of our domestic and regional operations, which offer passengers unrivalled connectivity in Latin America."