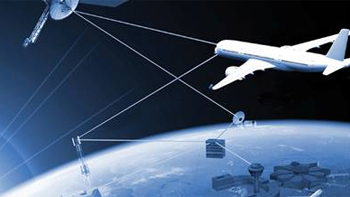 Rockwell Collins is uniquely positioned to provide passengers a seamless experience from curb to curb in the aviation ecosystem
As airlines and airports come together in Singapore for the Airline Passenger Experience (APEX) Expo and Future Travel Experience (FTE) Asia Expo, Rockwell Collins will be there showcasing its powerful portfolio of solutions that deliver a complete end-to-end experience for passengers.
At APEX, the focus will be on the company's PAVES in-flight entertainment (IFE) systems, Inmarsat GX Ka-band connectivity and applications and value-added services — all aimed at engaging, connecting and entertaining airline passengers.
"Airlines are interested in how they can provide their passengers with the best experience in the airport, onto the aircraft and through to the final destination," said Jeff Sare, vice president, Sales and Marketing, Air Transport Cabin Solutions for Rockwell Collins.
He continued, "We offer extensive experience in a connected aviation ecosystem. Airlines are already taking advantage of our latest solutions with unprecedented reliability and we look forward to meeting with airlines at APEX to find solutions that meet their specific needs, especially in the area of of Ka-band connectivity."
At FTE, Rockwell Collins will promote and demonstrate its next-generation airport solutions that are improving efficiencies in passenger processing, security and passenger experience.
"APEX and FTE attendees will have the opportunity to experience the breadth of Rockwell Collins expertise across the entire curb-to-curb experience, including integrated passenger processing, biometric identity management, self-service baggage handling, and interactive flight information and wayfinding," said Chris Forrest, vice president, Airport Solutions for Rockwell Collins. "Rockwell Collins is in a unique position. We're excited to showcase how we can support the entire aviation ecosystem."