Provides sourcing for high-definition movies and TV shows
Expands access to premium channels as well as regional Asia-Pacific and Middle Eastern content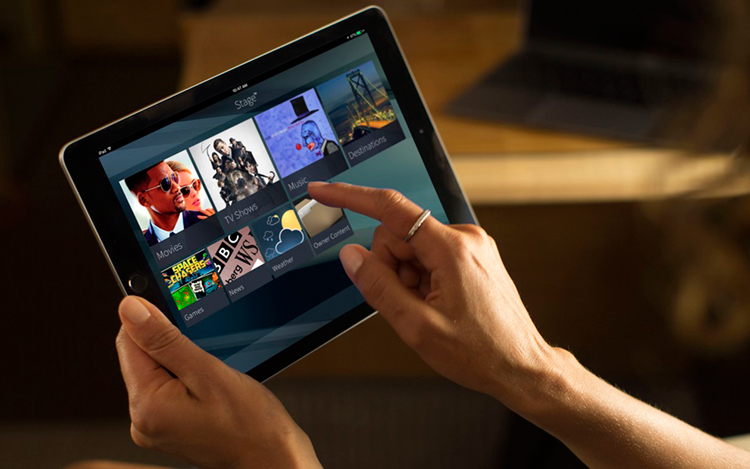 Rockwell Collins' Stage™ content service provides passengers a variety of entertainment options for corporate and private aircraft
Rockwell Collins' Stage™ content servicefor business aircraft will soon feature a wider selection of high-definition movie and TV episodes due to an exclusive agreement the company has signed with West Entertainment LLC. The agreement will expand access to regional and premium content beyond the nearly 1,000 movies and TV episodes already available to Stage customers.
"We'll help source movie and TV programming from major Hollywood and independent studios, as well as international film and TV distributors worldwide. This, combined with our expertise on the technical side of the business, will provide even more entertainment options for passengers," said Rick Warren, managing partner for West Entertainment.
West Entertainment will oversee the content relationship and technical requirement of deliverables, including the management of the content database with Hollywood studios and distributors. As a result, Stage will also have an increasing selection of movies and TV episodes in high-definition and 4K resolution when available for inflight distribution.
"By teaming with West Entertainment, we'll be able to increase value for Stage customers," said Phil Kim, marketing director, Business Jet Cabin Solutions for Rockwell Collins. "The wider selection of content will allow them to worry less about planning entertainment or making content purchases before they fly."