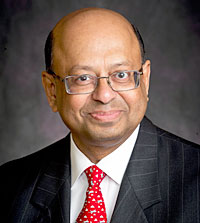 SP's Aviation (SP's): How was the show for you this year?
Boeing: Boeing enjoyed a strong and productive Paris Air Show, launching its newest model, the 787-10 Dreamliner, announcing important commercial airplane orders and strengthening alliances and relationships with customers and partners around the world.
SP's: What success stories you concluded at the show and can you please share them with us?
Boeing: The launch of the 787-10 based on 102 commitments from five customers was the highlight of the show.
SP's: Did the tricky weather disrupt or affect your business interactions during the show?
Boeing: Our 787 in Air India livery flew everyday and we announced some 442 orders and commitments during the week. In that respect the weather did not interrupt any of our important activities at the show.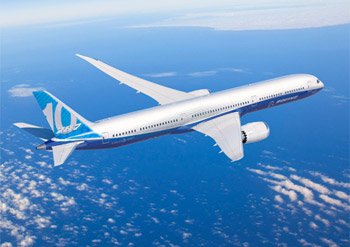 SP's: Can you indicate which specific innovations were introduced by your company at the show?
Boeing: The 787 as represented at the show by Air India and Qatar Airways is a game changer for airlines and their customers. The airplane is super efficient, using 20 per cent less fuel on a per passenger basis than today's airplane. This comes from innovative advances in four technologies—engines, aerodynamics, materials and systems. Improved efficiency translates into lower fuel and maintenance costs to the airline and reduced environmental emissions. For passengers, a lower altitude pressurisation, LED lighting, a dramatically lit entry way, bigger bins and larger windows with unique electrochromic shades makes for a more spacious cabin and enhanced travel experience.
SP's: Which programme of your company is the most innovative one today and what kind of transformation will it bring for the market once available for potential users?
Boeing: With the addition of the 787-10 to the Dreamliner family, the aircraft will be the most-efficient jetliner in history. Its operating economics are unmatched and it has all the incredible passenger-pleasing features that set the 787 family apart as truly special.
SP's: Which part of the world looks like the most promising market at this point of time and why?
Boeing: Our latest Commercial Market Outlook forecasts a longterm demand for 35,280 new airplanes, valued at $4.8 trillion ( Rs. 2,88,00,000 crore). Of this, the Asia-Pacific market will account for the largest number, approximately 12,820 aircraft over the next 20 years.