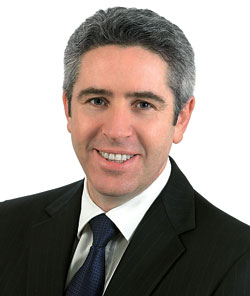 SP's Aviation (SP's): In the Embraer outlook, you have pointed out that China would have projected deliveries of 1020 units for 2014-33 and 520 units for Asia-Pacific. Are you banking heavily on China?
John S. Slattery (Slattery): We are looking at all the emerging economies. No doubt, China is in the news and we are happy with the developments there. We have 80 per cent market share in China and we want to consolidate on that. The E-Jets fit perfectly into China's regional expansion plans.
SP's: What about India? Are you enthused with Air Costa operations and whether it will have an impact on prospective airlines?
Slattery: After Paramount Airways exited, Embraer did not have a presence in India. With Air Costa coming in and making an impact we are really excited about the regional aviation scene in India. I think it is going to get better for us. I keep visiting Vijayawada often and I am told that we can expect the regional aviation scene to get a boost with the new government expected to take quick decisions. We want to replicate in India what is happening in China, broadening the regional operator base. Interest in India is robust and we hope that it will get translated not just into aircraft but also better regional aviation facilities. The airline industry in India is taking note of the developments in Air Costa which has been having high load factors and is expanding its network. At the Singapore Airshow, it ordered 50 E-Jets E2 with options for 50 more.
SP's: What is the strategy for emerging markets?
Slattery: Not just the Indian passenger, but in different countries, we have found that the passengers are becoming more demanding, expecting a different level of airline experience. Embraer's aircraft which has no middle seat and has other notable features has enhanced the passenger experience. And we are enhancing the cabin features further.
SP's: Embraer is investing heavily in upgradation of aircraft. What is the rationale behind it?
Slattery: We are the market leaders and we want to consolidate the position. More importantly, we want to remain in the good books of operators by giving them the best of aircraft. Embraer, as you know, is the leader in the 70-130 seat market with 52 per cent of the firm global orders, followed by Bombardier at 25 per cent; Mitsubishi (MRJ) at seven per cent; Sukhoi at six per cent; Comac at six per cent and others at four per cent. Embraer has delivered 60 per cent of the regional jets across the world, followed by Bombardier at 31 per cent and the rest (nine per cent). The projected deliveries for 2014-33 are 6,250 units with China accounting for 17 per cent (1,020 regional aircraft) and Asia Pacific 520 aircraft (eight per cent). With the introduction of Embraer E-Jets E2, the regional aircraft market would see further buoyancy.