Worldwide, it is estimated that the regional carriers alone employ over 18,000 pilots and many a time they (regional carriers) are the primary source of candidates for pilot jobs at the mainline carriers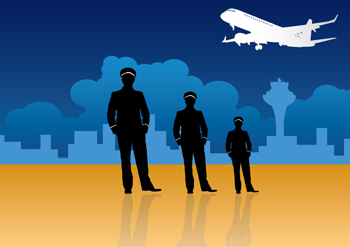 It is a paradox. There are reportedly 6,000 unemployed pilots in India and yet there is crew shortage in airlines, including regional airlines. Though the inventory of regional aircraft in India is 51 with both mainline and regional players as per the Directorate General of Civil Aviation (DGCA), the airlines are constantly looking for experienced pilots – Captains and may be Type-rated pilots. Not easily available in the market, airlines have been taking recourse to hiring foreign pilots after paying them hefty salaries which obviously has a bearing on operational costs.
With regional aviation getting a boost in India, thanks to government policies, it is likely that the skies will see a growth of regional aircraft acquisition, both by mainline and regional airlines. Air Costa which has four Embraer aircraft is acquiring 50 more in the next couple of years and recently it got the government's nod for pan-India operations. By 2018, Air Costa expects to have a total fleet size of 12 and fly to 18 stations including new ones like Pune, Guwahati, Indore and Bhopal. But the airline has bigger national plans. It wants to feed the metros picking passengers from regional towns and tie up with an international airline to take them to their destinations abroad. That means it will have to go soon on a hiring spree.
Differential salaries
The salary cost isn't high now but as more aircraft are added it is bound to go up. As of now, the average salary for the cabin crew is around Rs. 50,000 per month while expat pilots get Rs. 15 lakh per month and local pilots get between Rs. 4.5 lakh and Rs. 6 lakh per month, First officers take home between Rs. 1 lakh and Rs. 4 lakh. Air Costa currently has about 800 employees.
Air Costa has vacancies still on its website and the requirement for Commanders is age below 55 years; minimum of 4,000 hours out of which 1,000 hours as "Command/P1" on Turboprop/Turbojet in a scheduled airline; must hold a valid ATPL issued by DGCA India, along with valid Class-I medical certificate; preferred endorsements are Embraer, Boeing and Airbus and preference would be given to candidates willing to be based in Vijayawada/Vizag. FlyEasy, another Bengaluru-based operator, is awaiting air operators certificate to start flying Embraer aircraft on the regional network. TruJet, another turboprop operator, too has put up vacancies on its website.
Regional fleet size
The developments in India have certainly put the focus on small and medium haul aircraft. Presently, in India the regional aircraft fleet is Air Pegasus two (two ATR-72/212A); Air India Regional 12 (four ATR-42/320; four ATR-72/212A; and four CRJ700); Jet Airways 18 (ATR72/212A); SpiceJet 14 (Q400); Turbo Megha Airways one (ATR72-500); and Air Costa four (two ERJ170 and two ERJ190). Then worldwide, there are new aircraft which have taken to the skies or are going to – the ARJ21, MRJ90 and SSJ100 from Comac, Mitsubishi and Sukhoi respectively, though they have not entered the Indian market as yet. That means the global need and demand for appropriately qualified pilots is going to get accentuated over the next few years.
The MRJ which has been delayed has already orders for 165 aircraft; the ARJ21 an order of over 300 aircraft and also Sukhoi Superjet 100 which has interests from Iran and few other countries. As of September 2015, Embraer's order book was 530 firm orders (267 E-Jets E2 family and 263 E-Jets family). Embraer foresees world demand for 6,350 new jets in the 70- to 130-seat segment over the next 20 years, representing a total market value of $300 billion.
18,000 pilots in regional carriers
The regional aircraft market is expanding. With airlines, both mainline and regional, expanding their regional aircraft fleet, the demand for regional aircraft pilots has been rising during recent years. Worldwide, it is estimated that the regional carriers alone employ over 18,000 pilots and many a time they (regional carriers) are the primary source of candidates for pilot jobs at the mainline carriers. It has been reported in the media that in the next decade, the big network carriers will retire approximately 50 per cent of their pilots which means there will be continued poaching from regional airlines, adding to the woes of regional carriers.
Foreign pilots
The increasing demand for regional aircraft pilots would translate into higher salaries and other benefits for pilots, particularly for commanders. In India, we have seen airlines hiring foreign pilots. According to the Minister of State for Civil Aviation, Mahesh Sharma, as many as 284 foreign pilots were employed by domestic airlines at the end of September 2015, with IndiGo having the highest number of overseas pilots at 94, followed by Jet Airways 84, Air Costa 14, Air India Charters Ltd 11 and Alliance Air 10. While national carrier Air India did not have any foreign pilot, there were 41 such pilots employed by various "non-scheduled/other operators". At the end of September 2015, GoAir had nine foreign pilots, AirAsia 7, Air Pegasus 5, SpiceJet 4, Blue Dart 4 and Vistara 1. "There is a shortage of type rated commanders in the country due to growth in aviation industry and induction of new aircraft in the fleet of the airlines," Sharma said.
Sufficient numbers of Indian co-pilots are available and are employed with the airlines. However, they do not possess sufficient training and experience as required to become commander on that type, the Minister noted. According to him, 268 co-pilots were upgraded to commanders of scheduled airlines last year.
Crew shortage, certainly is impacting operations, as has been noticeable with Air Pegasus which started operations in April 2015 with a fleet of 2 ATR 72-500s. Some of the schedules it announced to Hubli and Kadapa have not been fully operational, reportedly due to crew shortage. The cancellation rates at Air Pegasus touched the airline's high of 5.81 per cent in August.
When it comes to cabin crew hiring, Air India has decided to follow the IT companies' model. The airline has 3,200 cabin crew and is said to be hiring over 1,000 more. The idea: Keep some on 'bench' at base salaries to ensure that no flight is cancelled due to crew crunch, something which has been happening very frequently in past few months. Those on 'bench' will be paid between Rs. 30,000 and Rs. 40,000 while those who fly will get up to Rs. 1 lakh (as they will get flying allowances too).
It is estimated that between 600 and 800 pass out as pilots every six months. After spending close to Rs. 30 lakh on a CPL, it is a big struggle for them to get placed and they have to knock the doors of airlines regularly to find a placement. Many commercial pilot licence holders find themselves unemployed or doing odd jobs after spending a fortune chasing the dream of becoming a pilot. "Despite our training and earning a CPL, we are not considered graduates. If we were, we could have applied for other jobs," said Captain Prashant Tuteja, who was flying a chartered flight company but became jobless in between. There is demand that the government should regulate recruitment of pilots also, so that CPLs are issued in proportion to vacancies available. There is demand among a section pilots that the upper age limit for commercial flying should be reduced to 58 years so that the large pool of unemployed pilots could be absorbed in airlines.
With airlines returning to profitability and route expansions happening, airlines are on an acquisition spree and this should ease the demand-supply situation a little bit.