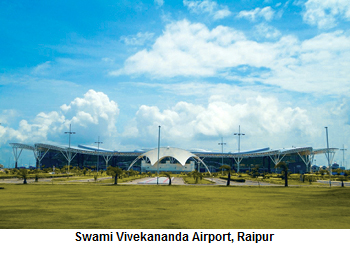 The recently announced Regional Connectivity Scheme (RCS) has already found support from 18 states and other states are to follow soon, according to G.K. Chaukiyal, Executive Director, Airports Authority of India (AAI).
Speaking to SP's Aviation on the sidelines of the Aero Expo India Conference organised by PHD Chamber of Commece and Industry, Chaukiyal said 11 states had already signed the memorandum of understanding (MoU) and they were Maharashtra; Jharkhand, Gujarat, Chhattisgarh, Andhra Pradesh, Puducherry, Manipur, West Bengal, Madhya Pradesh and Uttarakhand. Seven other states had given their consent. The response of the states was good and the AAI was making presentation to all the states which have to come onboard to make the RCS a success.
The states have to provide various concessions to both airport and airline operators under the RCS to make air travel affordable. The states offer could include reduction of VAT to 1 per cent or less on aviation turbine fuel (ATF) at RCS airports for a period of 10 years; provision of minimum land free of cost and free from all encumbrances for development of RCS airports; provision of security and fire services free of cost; provision of electricity, water and other utility services at concessional rates; provision of a certain share towards Viability Gap Funding (VGF) for RCS routes within the state, etc.
He said that the AAI was going to develop small airports at a fast pace. Of the 476 airports and airstrips in India, 135 were being operated by the AAI, providing air traffic control and other facilities. The passenger growth at Indian airports was impressive at over 22 per cent in 2015-16, compared to 14 per cent previous year. This year the growth will surpass 22 per cent. Nearly 80 per cent of the traffic was being handled by 10 airports, the balance of the airports were accounting for 20 per cent. Efforts were on to develop regional airports and once these are in place the contribution of other airports would go up from the present growth rate.

Many more stories on Aero Expo 2016 can be read in SP's AirBuz 5/2016, BizAvIndia 4/2016 and SP's Aviation 12/2016.