The 'Make in India' programme is going to take centre-stage. There are still A number of niggling issues that need to be resolved for the 'Make in India' initiative to really take-off.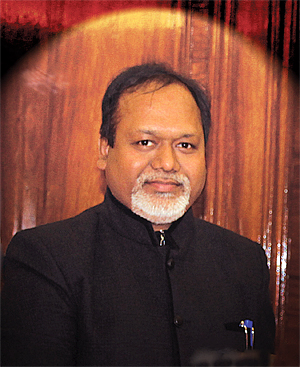 It is time once again for India's largest international aerospace exposition, Aero India 2017, a biennial flagship event that is being hosted by the Ministry of Defence Production. The 11th Edition of what is ranked as the second largest air show in the world, coming after the air show at Paris, this event that is being held from February 14 to 18 at Air Force Station in Yelahanka, Karnataka, will provide an excellent platform to both global and Indian firms in the aerospace and defence industry to further professional and business opportunities. This year, the event will have added impetus, attraction and optimism generated by the 'Make in India' programme of the Modi-led government as well as from the massive modernisation programme of the combat fleet of the Indian Air Force (IAF) that is underway. This issue of SP's Aviation carries a curtain-raiser by Air Marshal B.K. Pandey (Retd).
The 'Make in India' programme is going to take centrestage. There are still a number of niggling issues that need to be resolved for the 'Make in India' initiative to really take-off. We have looked at the issues weighing it down in two separate articles. However, the Secretary of Defence Production, Ashok Kumar Gupta in an exclusive interview has talked about various policies that are being put in place to create an ecosystem in defence manufacturing, harnessing the capabilities of the private sector specially MSMEs and to inculcate the R&D culture in the sector.
The national budget is out and the IAF has received the lion's share of the allocation for capital expenditure, but the sum allocated is inadequate considering the number of projects for procurement of combat aircraft, transport and rotary-wing platforms that are in the pipeline, opines Air Marshal Pandey. One of them is L3 APS which has been carefully and gradually developing its Indian strategic subcontractor and partner base in avionics design and development to support products for the global aviation industry.
Moving to civil aviation, in an interview the Airbus India chief Pierre de Bausset has expressed enormous confidence in the way the government is going ahead with policy changes stating that they have the potential to uplift investor sentiment. Airbus as such has a strong manufacturing footprint in India which is unmatched by any other foreign OEM and it would be expanding on it further.
Similarly, the Director General of International Business Aviation Council (IBAC), Kurt Edwards, in an interview has said that business aviation is less familiar to government officials and regulators than commercial, scheduled air transport, and, as a result, the sector is constrained by inappropriate policies and regulations.
Meanwhile, the Indian air traveller, a surging middle class, is getting good discounts on airfares by mainline airlines. This is not being taken kindly by smaller airlines who feel the big players with over-capacity are just elbowing them out of the market. Some of the smaller players have had to exit certain routes unable to compete with the price drops of big airlines. Market economics is at play, affecting one or the other, while the end consumer stands to benefit in the final analysis. The suggestion by the smaller players is that there should be a fare cap at both ends, analyses R. Chandrakanth in an article on predatory pricing.
All these and more in this issue of SP's Aviation. Welcome aboard and hope to see you at Aero India, Hall AB (AB3.46).
Jai Hind!