In 1932, Howard Hughes set up the Hughes Aircraft Company in Glendale, California, with the dream of building the best racing planes in the world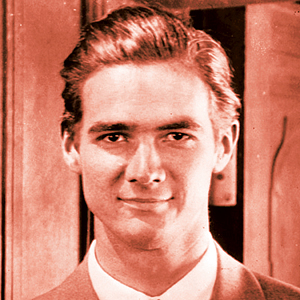 Many early aviators were rather poor, having to skimp and save even to pay for flight lessons. Yet their passion for flying kept them going. However, Howard Robard Hughes Jr was different. Born on December 24, 1905, in Humble, Texas, he lost his parents before he was 20 and inherited a fortune.
He went on to become one of America's most influential billionaires. He also became world famous in aviation circles, not only for setting numerous records and for design innovations, but for his ruthless business instinct that made his companies key players in the aerospace and defence industries. He remained engaged with flying throughout his life. Among his numerous aviation awards were the Harmon Trophy which he received twice, the Collier Trophy and a special award by the Fédération Aéronautique Internationale.
Howard Hughes was an inventive child, even making a radio transmitter out of an electric doorbell when he was twelve and a motorized bicycle, built from parts stripped from a steam engine. He started flight lessons at the tender age of 14. After the demise of his parents, he entered the movie industry. Among a few forgettable films and some better ones, his most noteworthy effort was the 1930 hit "Hell's Angels". Hughes himself directed and produced this epic film based on the air campaign of the First World War. It began as a silent film, but then talkies made their appearance and it was remade with sound. It had path-breaking aviation combat sequences for which Hughes acquired "the largest private air force in the world" consisting of 87 Spads, Fokkers and Sopwith Camels. During the filming, three stunt pilots died in accidents and Hughes himself crashed and had to be pulled out from the wreckage unconscious. The movie was made at a record cost of $3.8 million and became a commercial success.
In 1932, Howard Hughes set up the Hughes Aircraft Company in Glendale, California, with the dream of building the best racing planes in the world. His small team of handpicked designers and engineers did not disappoint him. Within a short time, they designed and built the highly streamlined Hughes H-1 Racer. On September 13, 1935, Hughes flying the H-1 fitted with a new model 1000-hp Wasp engine, set a new landplane speed record of approximately 566 kmph. It was the last time that the world airspeed record was set by a privately built aircraft. But when his plane ran out of fuel, Hughes was forced to make a crash landing in a nearby field. Fortunately he emerged unscathed from the wreckage.
Over the next few months he set more records while the Racer's design was refined. Then on January 19, 1937, he flew from Los Angeles to Newark, New Jersey, in 7 hours, 28 minutes and 25 seconds. With his ground speed averaging 518 kmph, this was a new transcontinental airspeed record. It was also a rather dangerous feat because he flew at altitudes above 15,000 feet without any oxygen equipment. He was awarded that year's Harmon International Trophy for the world's most outstanding aviator. But he had his sights set on a round-the-world record, hoping to prove that American technology was the best in the business.
On July 14, 1938, Hughes took off as pilot in a Lockheed 14 Super Electra, a twin-engine transport aircraft with a four-man crew, which had the latest radio and navigational equipment. He flew around the world in just 91 hours beating the 1933 record of Wiley Post by almost four days. Satisfied with his record-setting achievements, he turned his attention to designing and manufacturing military aircraft. In 1939, he also purchased a majority share in Trans World Airlines (TWA) and took control of the airline.
Hughes's third mishap happened while test flying a Sikorsky S-43. The amphibian aircraft crashed into Lake Mead, killing two persons on board. Hughes too sustained a severe injury. His fourth and last accident was a near-fatal one that occurred on July 7, 1946. He was on the first flight of a new US Army Air Force reconnaissance aircraft, the XF-11, when engine problems resulted in a catastrophic crash. He just about managed to save himself from the burning wreckage, suffering a broken collarbone, cracked ribs, crushed chest and collapsed left lung, besides severe burns.
At that time his company was engaged in building the H-4 Hercules, the world's largest flying boat and the largest aircraft ever made from wood. However, it turned out to be a dismal failure, making only one 1.6 km flight in November 1947, just skimming the waves, with Hughes at the controls. Thereafter, till his death 30 years later, he spent huge sums to maintain it in a climate-controlled hangar.
It was a sign of his fabled eccentricity. And for a man who in his youth had dated some of the most beautiful Hollywood stars such as Ava Gardner, Olivia de Havilland, Katharine Hepburn and Ginger Rogers, the last years of his life were rather lonely. He suffered from worsening obsessive–compulsive disorder and was plagued by chronic pain after his last crash. He became a recluse, possibly turned to drugs and suffered mental breakdown. Like many early aviators who met their end as their plane crashed in a burning wreck or plunged into the sea, Howard Hughes too died in the air. On April 5, 1976, he was being flown from Acapulco, Mexico to Houston, Texas, for medical treatment. He never made it. Most of his huge fortune later went to philanthropic causes including health care and medical research.