After revolutionising commercial aviation sector with 1 tickets and e-tickets, the pioneer of affordable flights may have bitten off more than he can chew with Air Deccan 2.0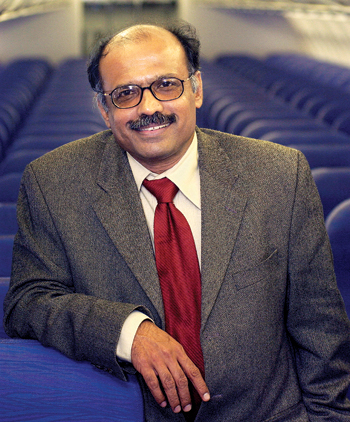 Captain G.R. Gopinath, founder of Air Deccan
The father of Low-Cost Carriers (LCC) in india, Captain G.R. Gopinath, sure knows how to make a grand entry. The pioneer, who has been missing in action from the aviation scene for almost three years, has returned with Air Deccan and headlinemaking 1 fare. Though not in the forefront, the 66 year old had been operating charter services Deccan Charters from Bengaluru for over a decade after Air Deccan went under and is now poised to steal the limelight once again with his radical schemes.
Flights of Fancy
Gopinath's comeback has also resulted in him being the poster boy for the government's UDAN (Ude Desh Ka Aam Nagrik) initiative that allows more people to use flying as a viable mode of travel. As the Minister of Finance Arun Jaitley aptly said, "The Airports Authority of India (AAI) has 124 airports, we propose to expand airport capacity to one billion trips a year. With this step, hawai chappal wearing citizens will be able to take the hawai jahaaz."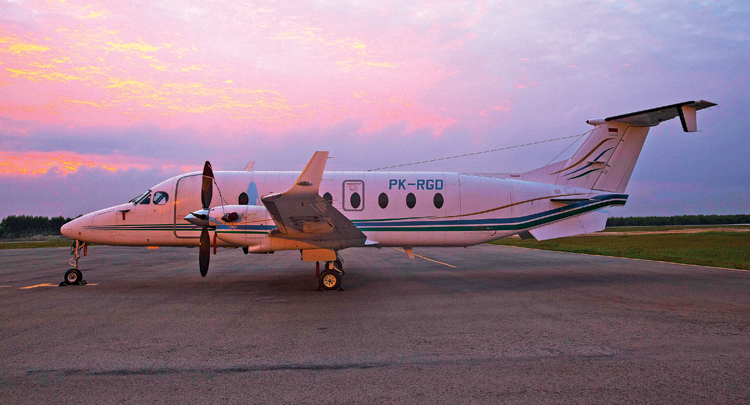 Air Deccan plans to resume operations with the 19-seater Beechcraft 1900D
Air Deccan is one of the five carriers chosen under the initiative to utilise about 43 under-used airports in the Indian continent. Not only that, the scheme offers perks such as subsidy for 50 per cent of the seats on these routes, exclusive route monopoly for three years and other concessions at the landing airport. Industry experts seem to be getting good vibes from UDAN with Faisal Ahmad, Founder and CEO of BIS Research saying, "As India look towards democratising air travel and making flying accessible and affordable for middle class, emerging technologies such as vertical take of landing (VTOL) can save millions of dollars on investment on airport expansion and flight acquisition in the coming years. Leading aircraft company Boeing, has already filed a patent in June 2015 for VTOL aircraft with seating capacity of 100 passengers. Similarly, Airbus is expected to pilot test its electric and autonomous personal aircraft, Vahana in the first quarter of 2018. With India becoming the fastest growing domestic aviation market globally in terms of number of domestic tickets sold, this could be a potential avenue for the Indian government to look at in terms of saving cost and fighting traffic congestion. Not just aircraft, even flying cars could be the future of transport."
Getting Real
Air Deccan undertook its first flight on the Mumbai-Jalgaon route on December 22, 2017, almost two months later than the September 2017 deadline set by the Minstry of Civil Aviation and that was not the only delay. The maiden flight took off an hour and half later than its scheduled 1.20 p.m. departure. While a few lucky travelers may have snagged the Re one fare, for the Jalgaon flight, fares were pegged at 2,250 for 50 per cent of the seats. The ticket price for the remaining will be 4,500 per seat. Typically, the airlines reserve three to five per cent of their seats for such flash sales and since the passenger load factor is never 100 per cent, this helps in filling up empty seats.
Unlike the previous fleet of 43 aircraft, Air Deccan seems to be treading cautiously with plans to have a four-aircraft strong fleet with one kept on standby
However, it should be noted that the fare-related gimmicks were touted as a major reason for the financial strain that forced Gopinath to sell Deccan to Kingfisher's Vijay Mallya, which in hindsight, was not a good move at all. Moreover, the airline is still in the process of negotiating with the Delhi and Mumbai airports for landing and parking slots. This is crucial since without connectivity with metro airports, it is economically unviable to operate on regional routes. Even Amitabh Khosla, Country Director, India, International Air Transport Association (IATA), has expressed doubts over the airport infrastructure. He says, "In our 20-year passenger forecasts, IATA anticipates India will become the third largest aviation market by 2024. But this is by no means guaranteed. To make this a reality, airport capacity in India needs to be augmented and expanded quickly. IATA has earlier recommended and is supportive of leveraging AAI's balance sheet for infrastructure creation and expansion. But the big question mark on capacity and a critical area of concern for IATA, continues to be the Mumbai airport. The new international airport at Navi Mumbai is still a distant dream. In the meantime, Mumbai continues to fall behind in aviation activity and the state of Maharashtra is unable to fully exploit the economic potential that can be delivered by the aviation industry. We urge the government to urgently look at innovative approaches to bridge the infrastructure shortfall."
Strike Two for Captain
For its fresh aviation stint, Air Deccan plans to resume operations with the 19-seater Beechcraft 1900D, a turboprop aircraft that was abandoned by the firm in 2007 in favour of the newer and more cost-efficient ATR 72 series. Also, unlike the previous fleet of 43 aircraft, the firm seems to be treading cautiously with plans to have a four-aircraft strong fleet with one kept on standby.
Gopinath's target audience remains skeptical on the social media sites such as Twitter, egging him on to have an airline service that should focus on sectors which require more than an overnight journey by train and that there should be daily flights between these city pairs. He, however remains unfazed and may we say undeterred as he quotes American theoretical physicist Richard Feynman on his social media handles, calling his lectures 'need of the hour for the country.' A week after Air Deccan's maiden stint, he entered the New Year with these wise words to his followers, "Feynman says 'doubt and discussion are essential to progress and comes out of a satisfactory philosophy of ignorance."
While his tweets may be worse than his bite, it remains yet to be seen if Air Deccan 2.0 lives up to its hype after the first flight. A retired army officer, Gopinath, has a lot riding on this deal since he has publically announced plans to hang up his flying boots after this stint. With the fiscal budget allocating 1,014.09 crore for UDAN, all eyes are stuck on Gopinath's second innings.