From Aviation Minister Jayant Sinha endorsing Flying Rickshaws to IIT-Kanpur- VTOL Aviation India's 15 crore collab to make flying cars, SP's Aviation separates facts from fiction.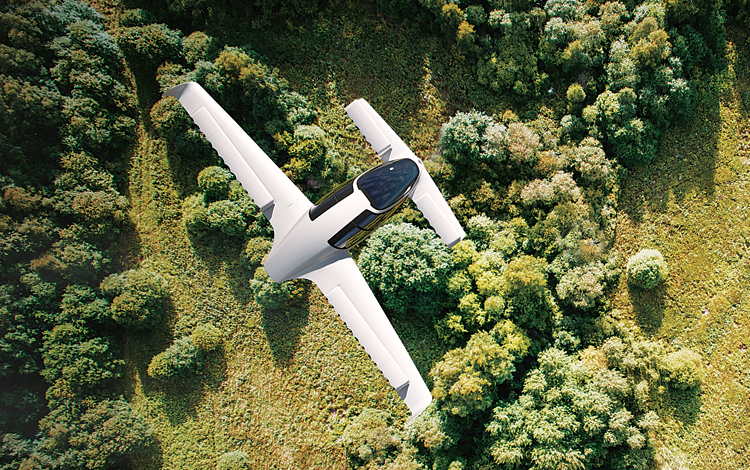 FIRST: World's first electric vertical take-off and landing air-taxi Lilium Jet has 300 km range and speeds up to 300 km/H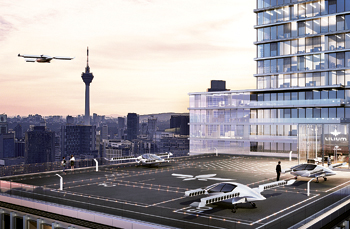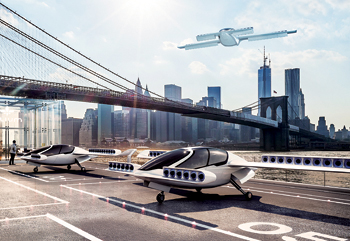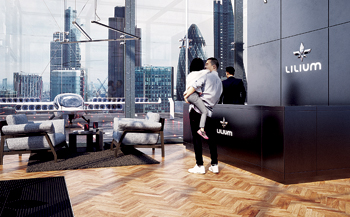 (Above) The developed prototype of Lilium Jet concept will be completed by 2023
Last year, the world's first electric vertical take-off and landing jet concept, the Lilium Jet, made the world realise their Jetsons dreams. The all-electric air taxi boasts a 300 km range and speeds up to 300 km/h. The concept probably inspired Minister of Civil Aviation, Jayant Sinha, to envision a digital sky with 'air rickshaws.' And, he's not alone. Researchers at IIT-Kanpur have signed a 15 crore MoU with VTOL Aviation to develop functional prototypes of vertical takeoff and landing (VTOL) craft.
It is hoped that the developed prototype powered by electricity will be completed by 2023. Peer-to-peer ridesharing, taxi cab, food delivery, and transportation network company Uber, has the same five-year tentative deadline for their take on aerial taxis under UberAIR. Closer home in Lucknow, TechEagle Innovations, founded by IIT Kanpur graduate Vikram Singh Meena, pilot-tested delivery of two litres of hot tea with the help of battery-powered and GPS-fitted drones on last month. Meanwhile, China's food delivery app, Ele.me has got a formal clearance from the government to deliver food via drones. With aerial automobiles becoming the latest cool, is the world really moving on to an era of flying cars? More so, will the still-in-progress drafting of Drone Policy clip India's aviation dreams? We ask aviation veterans for their take.
FACT OR FICTION?
"I'm a big propagator of drones and I think the future lies there. I absolutely agree with Jayant Sinha's drone rickshaw, 200 per cent. If you were to look back in history at Times Square in New York, say 50 years ago, all you would see would be horse carriages. Fast-forward 20 years ahead and you would probably see a few cars owned by the rich and horse carriages for the rest in the same space. Fast-forward to now, there are only cars in same space. Similarly, I think the world has evolved to the rich having private jets now while everyone else has cars. In the next 20 years, the rich will have moved to drones or flying cars. Slowly, you will see the whole world move towards flying devices because there won't be space for us to drive or park cars," says Kanika Tekriwal, founder, JetSetGo.
While the road space is getting tighter, drone-powered transport is a good fit, bonus points should the environment-friendly aerial E-rickshaws become a reality. However, their usefulness in other areas is also coming to light. Online shopping portals are cashing in on drones to make deliveries cutting on cost and time. American electronic commerce and cloud computing company, Amazon, made its first drone delivery in the UK in December 2016. The company shared plans of new delivery service called Prime Air in 2013, designed to safely get packages to customers in 30 minutes or less using unmanned aerial vehicles or drones. However, you may have to wait a while for Prime Air to take flight in India. For, starters, the system is still under progress and the lack of or stringent regulations may just dampen the process further. "Amazon Prime Air is continuing to develop a delivery system designed to safely get packages into customers' hands in 30 minutes or less using unmanned aerial vehicles, or drones. Putting Prime Air into service will take some time, but we will deploy when the technology, infrastructure and regulatory support are in place to safely realize our vision. At this time we do not have any immediate plans to launch drone delivery services in India," the Amazon India Spokesperson told us.
FASTEN YOUR SEATBELTS FOR A LONG DELAY
After imposing a blanket ban on the civil use of drones and unmanned aircraft system by civilians in 2014, the regulatory body for Indian civil aviation, Director General of Civil Aviation (DGCA), released a draft of drone policy earlier this year outlining the drone flying regulations in India. Interestingly, the regulations released by the DGCA is a little tougher than those followed in countries like USA and Canada. Nano-drones (<250 gm) for recreational purposes do not require any permission, however, if your UAV is classified as a Mini drone and above (>2Kg), be prepared to drown in paperwork before you can fly. Permissions from police, flight path authorization, and more will be required to operate such drones. Apart from these, drones are not allowed in certain sensitive areas such as places falling under 50 km from international borders, beyond 500m from the sea coast, within 5 km from Vijay Chowk, India Gate, national parks, wildlife sanctuaries etc.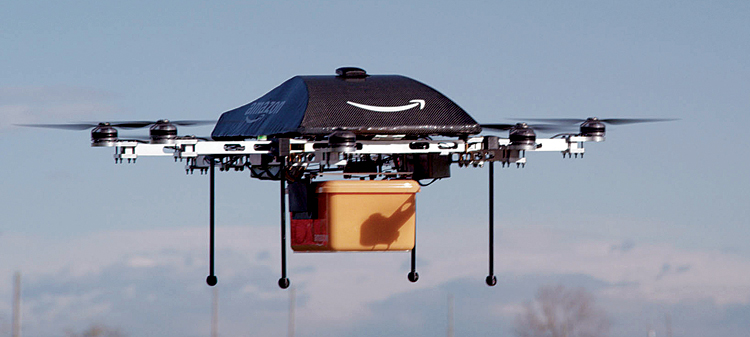 The Amazon Prime Air delivery system using drones is still under progress
The indigenous drone companies have already raised concerns and asked for rectification in the proposed policy for drones over the proposed weight restriction of 2kgs and height restriction of 200 feet for drones used for various applications. It is interesting to note that US's Federal Aviation Administration's rules for flying a drone instruct users to fly at or below 400 feet. In such a scenario should the drafted policy be passed, Jayant Sinha's drone-powered rickshaw will end up becoming more of an accident hazard in the skies rather than a convenient transport system.
"The whole world will move towards flying devices because there won't be space for us to drive or park cars. I absolutely agree with Jayant Sinha's drone rickshaw, 200%." says Kanika Tekriwal.
The co-founder of Indian drone company PigeonIs, Dewang Gala, shared some valid concerns with us, lack of digitisation being one of them. He says, "The drone regulations are of course necessary. However, my concern with the draft is are just with the physical application forms that will need to be filled. It would become a very tedious process to do that and then wait about 2-3 days to get all the approvals. There should be an online or app-based something that can fasten the process. Lack of digitisation will increase the administrative burden too." He also added that requirement for the drone pilot to get the same training as the manned aeroplane pilot is unnecessary considering they are completely different operations. "Drone pilots do require training because there's a crash threat such as avoiding flight over power lines, defence areas etc but it's not similar to the sophisticated training of a manned aircraft. The draft also mentions setting up 12-13 odd training facilities in India, which won't be enough and some of them are quite inconvenient distance-wise," he says.
NO BLUE SKIES
With cons stacking up higher along with the obvious advantages of flying cars and the works, it is imperative to take stock of the good as well as the bad. Rajan Mehra, CEO, Club One Air, agrees. He says, "It is a tricky situation. Drone is a subject that still hasn't been understood completely and I don't think any of the governments have come to a conclusion on how to handle this. If it is handled carelessly, it can become a major security hazard anywhere in the world. I mean, these are pilotless instruments that can be monitored by a remote and have potential to cause damage and destruction. The Indian government, just like any other country, is treading softly on this, and rightfully so, but then yet again drones are the future of aviation."
The DGCA has been mulling over the drone regulations for long and it seems rightly so. Striking a balance between not over-regulating and yet stepping into the future is not an easy task. Apart from obvious security concerns, accidents in the skies are a major issue too since even bumping the bumper of a flying car can have dire consequences. Transport revolutionary Elon Musk isn't convinced about the utility of this either. "There will be zillions of these things flying all over the place and, inevitably, somebody's not going to service their car properly and they're going to drop a hubcap and it's going to guillotine somebody," he said at an event for his company, The Boring Company, adding, "And it's going to be noisy like a hurricane."
While the benefits cannot be denied, civil use of unmanned aviation has great potential but it still needs to be regulatedthe how, where, when in the present safety environment. Dewang Gala agrees, saying, "Flying Rickshaws would be possible in the next five years only if it's a smart city developed with responsible and accurate planning. Even right now, when walking down the road and I see so many bare wires. Drones cannot detect wires."