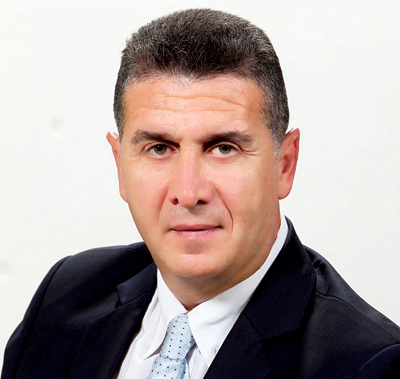 Shalom Revivo
SP's Aviation (SP's): How do you perceive India for your business?
Shalom Revivo (Shalom): IAI has been working with Indian defence industries and the armed forces for the past 25 years, as part of strategic collaboration in a variety of fields.
India is one of IAI's important markets. We have a massive operation in India to support our customers. We anticipate that we will maintain the growth of our business in India in the next few years also.
SP's: What are your current focus areas?
Shalom: IAI is engaged in collaborations with many local companies and works with defence agencies such as the Coast Guard, Navy, Air Force and Army. Our joint-development projects include the MRSAM air defence system in its maritime and land-based versions, mission aircrafts, various radar systems and UAVs. All the collaboration agreements are based on the transfer of technology for the benefit of local production as part of the Indian government's 'Make in India' policy.
SP's: What kind of R&D investments IAI usually makes in terms of % of your gross sales?
Shalom: IAI invest a lot in R&D, for the last decade we invested about $1 billion in R&D
SP's: Can you indicate on your current offerings to India?
Shalom: IAI sells strategic systems in the field of intelligence, mission aircrafts, radars, air defence systems and UAS, therefore we are planning to sell additional systems and introduce additional state-of-the-art technologies and products for the benefit of our customers in India.
SP's: How do you perceive the offset arrangements laid out in India's defence procurements?
Shalom: IAI is following the offset rules as per the DPP. We have booked about $1 billion of orders with more than 100 suppliers in India in different verticals of technologies.