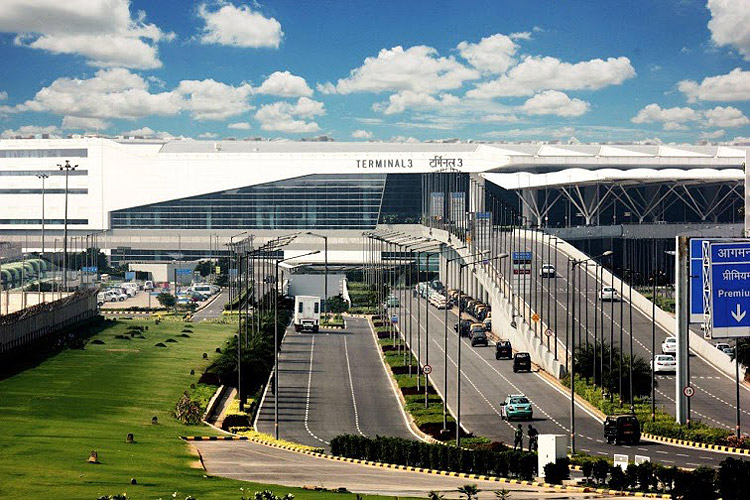 Delhi's IGI Airport, built and operated by GMR, is India's biggest
The Tata Group is set to make its debut in India's airport sector by picking up a 20 per cent stake in GMR Airports Ltd, which runs the Delhi airport - the country's largest and Asia's sixth biggest.
According to a statement, a deal has been struck between GMR and a Tata-led consortium involving Singapore's wealth fund GIC and SSG Capital Management. As per this agreement, the consortium will invest 1,000 crore ($145 million) into GMR Airports, and purchase 7,000 crore ($1.01 billion) worth of equity from the airport operator's parent company, GMR Infrastructure Limited.
The deal values GMR Airports at 18,000 crore ($2.6 billion). After the transfer of equity, Tata's consortium partners GIC and SSG will own 15 and 10 per cent respectively. The deal will help GMR Infrastructure reduce its $2.9 Billion debt. GMR shares jumped by 9.8 per cent to the highest intra-day level since September 3, 2018.
The Tata-led offer beat a rival bid by a Mitsubishi-led Japanese consortium to clinch this deal.
The GMR deal marks Tata's entry into this sector at a time when the Modi Government is promoting a 100,000 crore programme to build airports in secondary and tertiary towns across India. Tata already owns and operates two domestic airlines - Vistara and Air Asia in partnership with Singapore Airlines and the Malaysian low cost carrier Air Asia respectively.
GMR and GVK Power & Infrastructure Ltd. are the largest operators of private airports in India. GMR also runs airports at Hyderabad and Cebu and is developing greenfield airports at Goa and Crete (Greece). GVK runs the Mumbai airport and has also won the bid for Mumbai's second airport at Navi Mumbai, which is reported to be India's costliest airport project.