Business Aviation in Europe, despite severe headwinds like Brexit and economic stagnation in the region for the past many years, has recorded growth, albeit moderately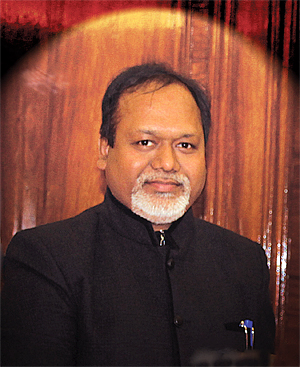 In an interesting development recently, Air Marshal Rakesh Kumar Singh Bhadauria took over as the Vice-Chief of the Indian Air Force (IAF) on May 1. For years, he has been the IAF's key points-person with development and production agencies. Both as chief experimental test pilot and the project director of the National Flight Test Centre, he was extensively involved in the initial prototype flight tests on the LCA Tejas. Air Marshal Bhadauria's appointment as Vice-Chief of Air Staff at this time when he's scheduled to retire on the same day as Air Chief Marshal Dhanoa, is out of the ordinary unless there is a plan for him to succeed as the IAF Chief.
Support for LCA Tejas is increasing as mentioned in a report "The time for reflection is over - it is now time to Act" in this issue by Air Marshal V.K. Verma (Retd). As per the author, although the IAF has been engaged in an exercise for several years to procure a fourth-generation combat aircraft from foreign sources without any success, it is about time that the IAF focusses on the Light Combat Aircraft Tejas, which literally is an ace up its sleeve.
With the recent upheavals, it is certainly time for introspection by the Indian airline industry and to identify the challenges that it is likely to be confronted with in the future. In this issue of the magazine, Group Captain A.K. Sachdev (Retd) has an indepth analysis of India's Airline Market. One of the problems that is likely to affect the airline industry not only in India but the world over, is the adverse effect that engine emissions have on the environment. The global airline industry will witness a large and rapid growth in the size of fleets equipped with single aisle aircraft. This issue of the magazine carries a review by J. Noronha of the top aero engine manufacturers of the world for this category of airliners especially with regard to their focus and efforts to address environmental concerns.
Another factor that often becomes a dilemma for the management of airlines is whether to opt for an airliner powered by jet engines or by turboprop engines to operate on regional routes. This issue has become even more relevant for Indian carriers which are getting involved in a big way with regional aviation in the wake of the Regional Connectivity Scheme UDAN launched by the Government not long ago and is set to expand civil aviation coverage to cover every part of the nation. Satyendra Pandey, an experienced professional from the domain of civil aviation, has in an article in this issue analysed this dilemma that airlines are likely to face in the future.
On Business Aviation, Ayushee Chaudhary has mapped the scene in Europe as to how despite severe headwinds like Brexit and economic stagnation in the region for the past many years, this segment has recorded growth, albeit moderately. Having proven resilient to local and global challenges, the European economic recovery is expected soon and, therefore, Business aircraft manufacturers will be vying with each other to display their latest wares at the iconic event of EBACE (European Business Aviation Convention and Exhibition), which is round the corner in Switzerland. There is also a feature in this issue highlighting the role of Business Aviation in developing the national economy by contributing towards direct and indirect employment and enhancing productivity and efficiency in businesses.
All this and more in this issue of SP's Aviation. Welcome aboard and we at SP Guide Publications wish you many happy landings!
Jai Hind!