To bring back stranded Indians from overseas, the government finally issued guidelines for an order to allow non-scheduled domestic operations, post two months of travel restrictions.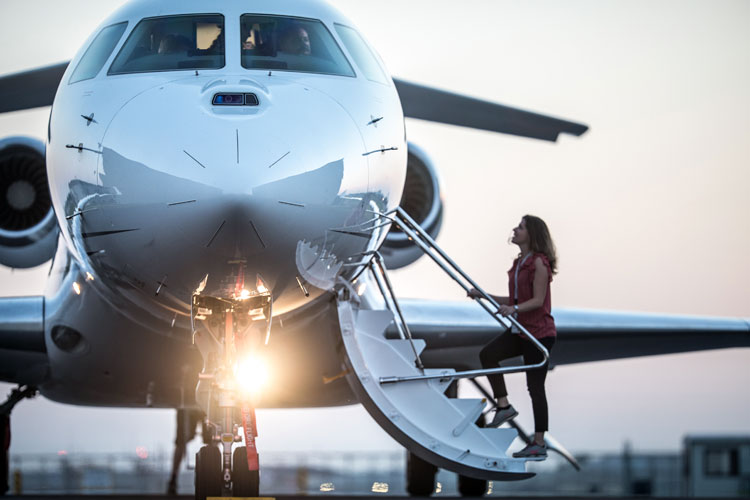 ONLY ASYMPTOMATIC TRAVELERS ARE ALLOWED TO BOARD
After months of inactivity due to the lockdown to deal with the pandemic and persistent requests by the industry leaders, the Indian BizAv industry finally saw some action being taken by the government. The Ministry of Home Affairs (MHA) gave out an order dated May 24, 2020, permitting international charter operations and operations by private aircraft to bring back stranded Indian nationals to India. The MHA also permitted certain categories of Overseas Citizen of India (OCI) Card holders to come to India in terms of the MHA order issued on May 22, 2020.
In order to facilitate the movement of stranded Indian nationals and certain OCI Card holders, a Standard Operating Protocol (SOP) for Private aircraft and Charter operations on international sectors in view of COVID -19 pandemic was also prepared by the Ministry through a letter issued to the Directorate General of Civil Aviation. Suitable precautionary measures such as environmental sanitation and disinfection shall be ensured within the flights.
Some guidelines for the travelers include:
The persons who wish to travel are required to register themselves with the Indian Mission in the country where they are stranded, giving all necessary details as prescribed by Indian Ministry of External Affairs (MEA). The cost of travel will be borne by such travelers or their employers/hiring firms or by any other entity.
Before boarding, all travelers shall give an undertaking that after landing in India, they would undergo COVID-l9 related protocols/guidelines issued by the Government of India (Ministry of Home Affairs, Ministry of Civil Aviation, Ministry of Health & Family Welfare and the MEA) and the State/UT Government concerned.
At the time of boarding the flight, only asymptomatic travelers will be allowed to board after thermal screening and all passengers are advised to download AarogyaSetu app on their mobile devices.
Self-declaration form in the format prescribed by the Ministry of Health shall be filled in duplicate by each passenger in the flight and handed over to Health and Immigration officials present at the airport.
During boarding and at the airports, all possible measures to ensure social distancing to be ensured. At the time of boarding, each passenger would be handed over a safety kit containing at least 2 three-layer surgical masks.
No newspapers / magazines or other non-essential loose items to be carried on board. In-flight entertainment to be switched off to minimise touch on aircraft surfaces.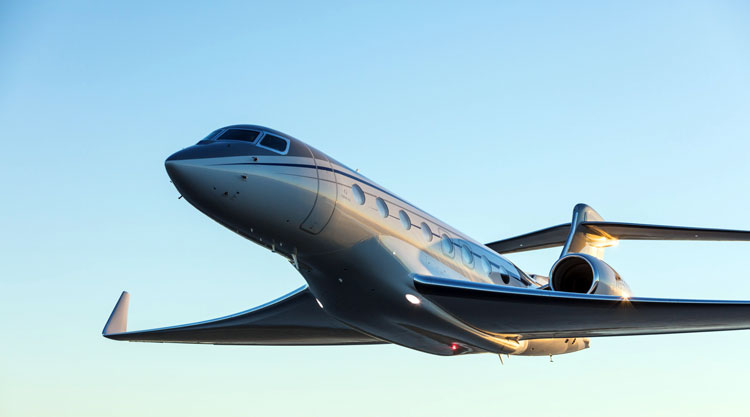 NON-SCHEDULED OPERATIONS, INCLUDING PRIVATE AND CHARTER FLIGHTS, BEGAN FOR TRANSPORTING STRANDED INDIANS FROM OVERSEAS
Some guidelines for the operators were as follows:
The operator or the hirer of the charter should submit the flight details at least 4 days in advance to the Indian Mission with a complete list of passengers along with their personal details and obtain an NOC (No Objection Certificate)/recommendation from the Mission for the list of passengers to be carried.
The operator must also obtain an NOC for the flight from the State/UT Government of the destination airport, either directly or through MEA or through the Indian Mission in the country from where the passengers are to be evacuated.
The operator must also apply to DGCA for flight clearance, with an undertaking that the applicable guidelines of the Government of the country of departure, the Government of India and the State Government concerned shall be complied with.
Ground handling agency engaged by the operators or State/UT Governments to ensure its staff is fully briefed and regularly updated as per existing orders on COVID-I9 related protocols/guidelines issued by the Government of India and the State/UT Government concerned.
The cabin crew must wear Personal Protection Equipment (PPE) which include medical protective masks, medical rubber gloves, goggles/face shield, disposable medical caps and disposable protective clothing. The procedure for wearing and taking off the same has also been specified in the letter along with the instructions regarding disinfectants as well as regular sanitisation. Cabin crew should be assigned to provide service in their designated areas, avoid close contact with passengers and only provide necessary in-flight service. Cabin crew also to be designated to provide basic service for flight crew members when needed.
Joint Secretary, MoCA called for suggestions from NSOP CEOs
A meeting through Video Conferencing (VC) was organised by Mrs. Usha Padhee, Joint Secretary, Ministry of Civil Aviation (MoCA) on May 23, 2020 with the CEOs of Non-scheduled Operators (NSOP) regarding restarting of Domestic Charter operations under the Chairmanship of Secretary, Civil Aviation. The Joint Secretary requested all participants to send their view/suggestions to MoCA.
Along with queries and suggestions from the CEOs present, Julian D'souza of Jupiter Air requested, "the operating crew of NSOP flights should be treated as part of essential services. Otherwise the state governments would put the operating crew also as per health protocols."
Group Capt. Bali of BAOA (Business Aviation Operators Association) also requested that crew should be treated as part of essential services. He also informed that a team is already working to design a website, so that required information could be put through a single platform.
"No or minimum catering (pre packed cold meals/snacks - depending on the duration of flight). No tea or coffee service shall be available. Water bottles and pre-packaged food (wherever required) would be placed on passenger seats before passenger boarding to minimise passenger interaction with the cabin crew. Additional water bottles would be available in galley area on self-service basis," the letter read.
The letter also specified that in the case of an ill passenger or a passenger showing COVID-I9 symptoms like fatigue or cough, high fever etc., the passenger should be isolated from the other passengers and a dedicated crew in complete protective gear be assigned to handle the case.