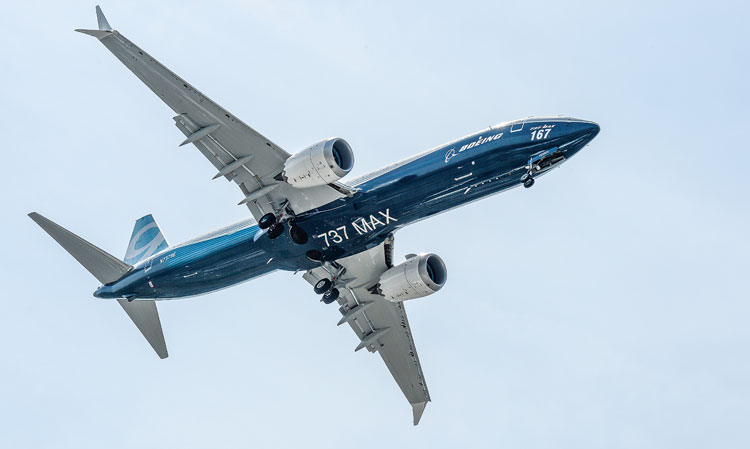 PANELISTS DISCUSSED THE TECHNOLOGICAL NEEDS, COVID-19 IMPACT ON AIRLINE TRAFFIC, ADJUSTED DEMAND FOR AIRCRAFT PRODUCTION AND HOW THE 737 MAX WILL CHANGE AIRCRAFT CERTIFICATION SCRUTINY.
As for Leann Ridgeway, Vice President of Avionics and General Manager of Information Management Services for Collins Aerospace, technology can play a significant factor in the recovery. "In the airport environment, biometrics present an easy solution to reduce touch points and congestion. Other areas to help in the airport include the use of kiosks to minimise the use of cash, increased use of mobile applications to help ease congestion points, and the deployment of artificial intelligence to help in the gate areas to minimise exposure risks. Research further centers on ultraviolet technologies in the airplane to help kill harmful pathogens, but more needs to be explored on the effects on passengers and airport materials," Ridgeway said.
Panelists from Air Lease Corp., Embraer and Emirates also discussed about the technological needs within the next generation of commercial airliners. Including COVID-19's impact on airline traffic, adjusted demand for aircraft production and how the 737 MAX will change aircraft certification scrutiny and regulation moving forward, there were also talks of what technologies could be incorporated into the next generation of commercial airliners, such as advancements in engine propulsion and interior innovation.
"In the short term, frankly I don't see too much change. I see less players, and I see a risk averse nature of boards and shareholders in both the manufacturing and the airline community," said Emirates President Tim Clark. "Give it three or four years - let's also have a look at how we go about dealing with the environmental aspect, which is a really good thing to happen to all of us because it's making us really think hard about what we need to do," he added.
Steve Udvar Hazy, Executive Chairman of the Board for Air Lease Corp., also believes that the airline industry will need to show at least another three to four years of stabilisation before manufacturers can start introducing next generation concepts because the current demand simply is not there for them. COVID-19 has introduced the "greatest step change in production outlook in the last 30 years".
Air Lease Corp. provides leasing services for a total of 111 commercial airlines, most of whom operate Airbus, Boeing, Bombardier and Embraer aircraft. However, Hazy believes that industry disruption will come from outside of the traditional names and instead be generated by newcomers. He also thinks the disruption in design concepts is not going to come from Airbus and Boeing. I think it's going to come from smaller innovative players.
COVID -19 has changed the commercial side of the aviation industry's focus from making technological advances to surviving the current environment and preparing for the future, experts agreed.
"Engine propulsion advancements are an area where I see limited expansion in the near term as well. Current engine technology cannot be anymore pushed into double digit gains. I think this last round of turbo fan technology – unless you go to an ultra-fan concept – there's no way to get double digit fuel gains. The other problem I see is when you increase the capital costs of these airplanes substantially; it offsets the gains on fuel burn. If you can achieve a 10 per cent fuel burn advantage, but the airplane is 40 per cent more expensive than the airplane it is replacing, you lose the economics of that fuel burn advantage. I'm looking forward to disruptors that will come up with new concepts which the OEMs can then latch onto," Udvar Hazy said.
When considering what the next generation single aisle airliner could look like, Udvar Hazy said that some improvements to fuselage designs such as increasing aisle width and improving the onboarding and off boarding process could help to create a more user friendly passenger experience.
Boeing's New Mid-Market Airplane (NMA) was also a topic featured on the panel. The NMA was a next generation mid-range airplane that the company had been rumored to be developing as a replacement to the 757 and a competitor to the Airbus A321XLR for several years before shelving the programme in January to focus on returning the 737 MAX to service.
Arjan Meijer, who was appointed President and CEO of Embraer Commercial Aviation on June 16 pointed out the current high utilisation rates of Embraer's regional jets as international flying has been limited by border restrictions. "Our segment is more in demand than ever if you look at the airlines around the world, they're using E-jets. E-jets were parked a lot less than narrow bodies and if you look today at how many E-jets are flying in China, in Europe, in Africa and North America – they're all coming back," Meijer said.
Despite the COVID-19 pandemic's impact on aircraft demand, Meijer said that the company is still keeping innovation in focus for the near future, although the ground-breaking technologies such as electric hybrid propulsion will be limited to smaller scale aircraft.