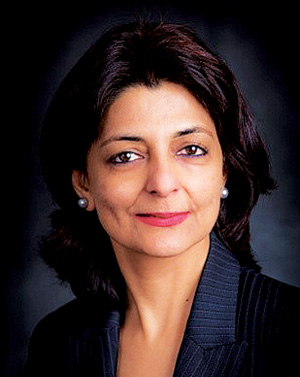 SP's Aviation (SP's): Would you like to remind us on your top military programmes you are working relentlessly these days?
Ashmita Sethi (Sethi): With nearly 1,500 engines and auxiliary power units in-service on a vast number of aircraft, Pratt & Whitney (P&W), for over seven decades, has formed the 'engine-power' of India and supports critical platforms for the Indian Air Force (IAF).
Pratt & Whitney's 7,000 military engines in service, power tactical, strategic, mobility and rotary aircraft for 34 armed forces across the world. In India, our dependable F117 engines, that generate 40,400 pounds of thrust, power the IAF's 11 Boeing C-17 Globemaster IIIs as they carry out military, humanitarian and peacekeeping missions. India's young pilots earn their wings on the 75 PC-7 Pilatus trainers that are powered by our iconic PT6A engine.
When we look at some of key future modernisation campaigns for the IAF and Indian Navy (IN), some of the platforms in consideration supported by our engines include the PW100 powered Airbus C295 light transport aircraft for the IAF and the PW210-powered Sikorsky S-76D for the Naval Utility Helicopter.
The Airbus C295 is a multi-role transport aircraft, powered by two PW127G engines that deliver industry leading low fuel consumption and carbon emissions. The IAF's is looking at the C295 to replace its fleet of Avro 748 transport aircraft. The versatile and reliable PW127G is part of the PW100 engine family, and we have already delivered more than 400 PW127G engines to Airbus Defence and Space for numerous C295 customers and variants. With the latest materials, design technology and advanced engine control, delivering impressive dispatch reliability, easy engine operations and ease of maintenance – the PW127G emerges as one of the best choices for the C295's (and the IAF's) mission readiness and capabilities.
Pratt & Whitney has been working with the Indian industry for more than a decade on indigenous platforms as well. P&W and National Aeronautics Laboratory (NAL) have collaborated on NAL's Multirole Light Transport Aircraft, the SARAS (MKI) – which is powered by the iconic PT6A engine.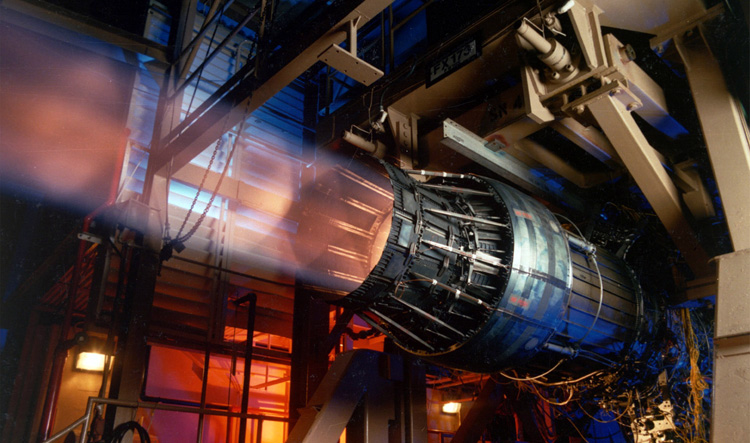 F100 Engine
At Pratt & Whitney, we remain committed to building capabilities for high value services that will help the forces to get the best from their next-generation products. We believe that P&W engines are the best choice to power India's defence aircraft and in meeting its modernisation needs, well into the future.
SP's: Can you indicate on the current military programmes you are engaged with in America, Europe, Asia, Australasia and West Asia?
Sethi: We have more than 7,000 military engines in service with 34 armed forces worldwide. Our F135 engine powers the 5th Generation F-35 Lightning II fighter aircraft, which is (or will be) operated by the US armed forces as well as 13 international customers: Australia, Belgium, Canada, Denmark, Israel, Italy, Japan, the Netherlands, Norway, Poland, Singapore, South Korea, and the United Kingdom. Additionally, we also have more than 3,800 F100 engines – powering F-15 and F-16 fighter aircraft – in service with 23 customers around the globe: the US Air Force, Belgium, Chile, Denmark, Egypt, Greece, Indonesia, Israel, Iraq, Japan, Jordan, Morocco, the Netherlands, Norway, Pakistan, Poland, Portugal, Romania, Saudi Arabia, Singapore, South Korea, Taiwan, and Thailand. Our F117 engines, which power the C-17 Globemaster III transport, are in service with nine customers worldwide: the US Air Force, India, Australia, Canada, Kuwait, NATO, Qatar, the UAE, and the United Kingdom.
For complete interview, log on to www.sps-aviation.com/interviews/?id=52&h=Military-Range-of-Solutions-from-Pratt-and-Whitney