By Lt. General P.C. Katoch (Retd)


Former Director General of Information Systems, Indian Army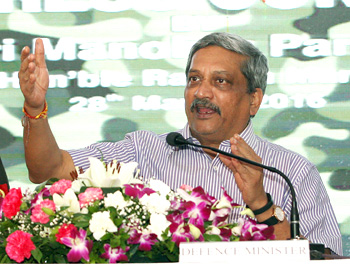 Defence Minister, Manohar Parrikar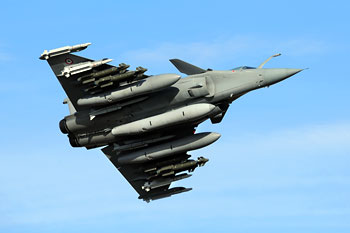 Rafale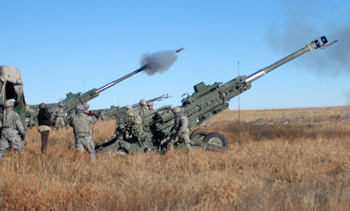 155mm M777 Ultra Lightweight Howitzer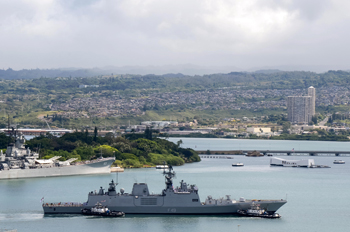 INS Sahyadri - Shivalik Class frigate
If anyone were to ask whether the Defence Procurement Policy (DPP) has been enunciated, the answer would be yes, but partially. When Defence Minister Manohar Parrikar first unveiled the DPP amid media blitz, it was discovered to be without the appendices and annexures, which were subsequently issued after lapse of some more weeks. However, the portion defining the 'strategic partners' has still not been finalized.
There are reports of discussions being held on the issue of strategic partners but the final word from the government is still awaited. Key domestic players in the defence sector want space for their foreign partners also in the chapter on strategic partnerships, not just nominating Indian companies as strategic partners. A ten member committee under VK Aatre, former scientific adviser to RM had been set up to address the issue. This committee had recommended that one or two strategic partners be nominated for each of the six different segments of:
Aircraft;
Warships;
Armoured vehicles;
Ammunitions;
Target acquisition and reconnaissance, and;
Critical materials
The dilemma that apparently prevailed was that:
Private indigenous firms have practically no experience in manufacturing aircraft, helicopters, warships, submarines;
In absence of indigenous technical know-how, the only avenue is to import it - hence foreign partnership is imperative, and;
Not allowing foreign partners could lead to monopoly of the big players
Already there have been reports of big players like L&T, Reliance Defence, Mahindra and Tata lobbying to get nominated as strategic partners especially in major segments like submarines, aircraft and helicopters. Therefore, limiting strategic partnership only to Indian firms meant leaving the balance indigenous industry players in the dock. Though the DPP has already spelt out the four categories of procurement (indigenously designed, Make-I, Make-II and Buy and Make Indian), it does not quite address the issue of strategic partnership. This is the reason, the chapter on strategic partners is yet to be issued despite the Aatre Committee presenting its report to MoD in January 2016. Therefore, the DPP was issued without finalizing the chapter on strategic partners. As per media reports, the Defence Minister has indicated that two strategic partners may be chosen for each segment. Hence, when the chapter on strategic partnerships will be issued remains an open ended question.
Media quoting an unnamed senior MoD official says this is part of a larger consultation process and no final decision can be taken so quickly as any proposal will have to go to other ministries for approval. Apparently, the Defence Minister has told the media that even after finalizing strategic partnerships it might take a "couple of more months" to finish the process. A central presentation by MoD to concerned ministries with request to respond in a timeframe could resolve such vital issues speedily, but it is going to be usual file pushing. Meanwhile, the industry has been instructed to follow the strategic partnership guidelines from the old DPP till the new chapter is issued. The fact remains that indigenous private sector lacks technical expertise for big projects and while talks on future strategy have been ongoing for months and years, execution on ground has been little notwithstanding big ticket imports signed and reports of decisions in principal about big ticket joint ventures, which are yet to be signed. Ironically, big ticket exports do not bridge critical voids holistically in backdrop of the changed nature of conflict. The private industry at large, including foreign firms, therefore have little reason to trust what the government proposal for strategic partnerships will be, and more importantly how it would be executed. Big ticket imports appear to be more an exercise in balancing our relations with US and Russia. There is no concern whatsoever about the excruciatingly long delays both in direct imports and joint ventures, the FGFA, Rafale and M-777 howitzers being just few examples. As per DAC's review reported in media, the present government since coming to power had approved proposals for defence procurement worth 1,50,000 crore, and proposals for another 1,50,000 crore were in the final stages of approval - approvals of more than 2,00,000 crore been given so far. But according to data provided by MoD, it has actually signed only five deals of more than 2,500 crores since May 2014;
45,021 crore for construction of 7 x seven Shivalik class frigates signed with public sector Mazagon Docks Limited and Garden Reach Steel Industries;
7,910 for additional Integrated Air Command and Control System (IACCS) for IAF signed with public sector BEL;
13,970 for Apache helicopters signed with Boeing;
8,047 crore deal for Chinook helicopters also signed with Boeing, and;
2,625 crore deal for Smerch multi-rocket launcher system signed with Russian firm Rosoboronexport.
All, these major deals have either been signed with PSUs or foreign firms. It is also important to note that FDI in defence received since 2013 was: $36.046 million in FY 2013-14; $45.148 million in FY 2014-15; $56.457 million in FY 2015-16, and: $7,456 million up to May 2016 wherein proposals by M/S Tata Sikorosky Aerospace Limited, Singapore and by M/S Quantum Technologies LLC, United Kingdom have been approved. This is good improvement in FDI though we have long way to go. The Department of Industrial Policy and Promotion (DIPP) has also reportedly issued 342 licenses to 205 Indian private companies for manufacturing of defence equipment such as Artillery guns, Tanks / Combat Vehicles, UAVs, helicopters, radars etc but what the indigenous private sector at large is waiting for is signing of contracts.
Photo Credit: DPR Defence, Dassault Aviation, US Army, Indian Navy