By Lt. General P.C. Katoch (Retd)


Former Director General of Information Systems, Indian Army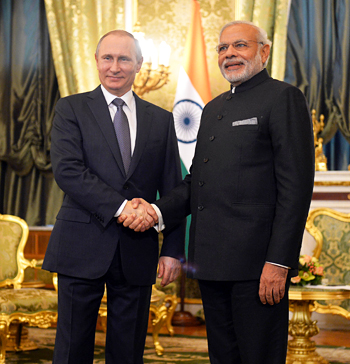 The Prime Minister, Narendra Modi meeting the President of
Russian Federation, Mr. Vladimir Putin, in Moscow, Russia on
December 24, 2015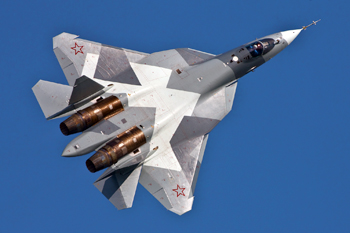 FGFA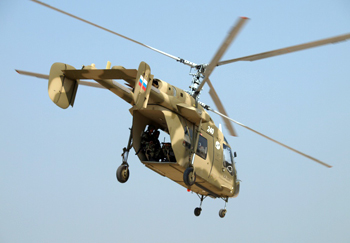 Ka-226T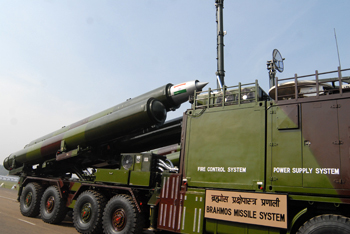 Brahmos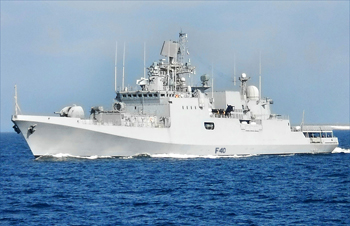 INS Talwar
Signing of the Logistics Exchange Memorandum of Agreement (LEMOA) between India and the US has been a subject of intense debate in the media. Despite it being a logistic exchange agreement a cross section opined that it amounted to a military alliance, India was putting all eggs into the American basket and that India needed to reset its relationship with Russia, which is misnomer. India has strategic cooperation agreement with multiple countries including with Russia. It may be recalled that the Indo-Soviet Treaty of Peace, Friendship and Cooperation was a treaty signed between India and the Soviet Union in August 1971 only specified mutual strategic cooperation. Yet even as the US deployed Task Force 74 led by aircraft carrier USS 'Enterprise' in the Bay of Bengal to threaten India, Soviet Intelligence reported that a British task force led by aircraft carrier 'Eagle' was approaching Indian waters. Soviet battleships tracked 'Eagle' and additional Soviet cruisers, destroyers and nuclear submarines, equipped with anti ship missiles, were sent from Vladivostok.
British Navy retreated but news came of USS 'Tripoli' advancing on India. Soviets encircled them, aimed missiles at 'Enterprise' and surfaced their nuclear submarines to be viewed by US satellites, preventing any US interference. The Soviets also threatened China that, if they ever opened a front against India on its border, they will receive a tough response from North. India liberated Bangladesh without US and Chinese interference. By signing LEMOA, India has not upset its strategic cooperation with Russia any manner. Russia is an old and reliable all weather friend of India, and the only country that provided nuclear submarines to India. The two countries discussed a new $4 billion defence deal for four stealth frigates at the India-Russia Military Technical Cooperation Working Group (MTC-WG) meeting at New Delhi in early September wherein the Russian side submitted "a techno-commercial proposal" for the four multi-purpose frigates packed with sensors and weapons including the BrahMos supersonic cruise missiles. As per the proposal two frigates will come from Russia and the other two will be constructed in India.
India has sought some clarifications on the proposal. The MTC-WG also discussed other defence projects like the joint development of the fifth-generation fighter aircraft (FGFA) and Kamov Ka-226T light utility helicopters (LUH) as well as the 39,000 crore purchase of five S-400 Triumf advanced air defence missile systems. If the deal for the four new 4,000-tonne frigates is inked, they will add to the six Russian stealth frigates already inducted by India; 3 x Talwar-class frigates inducted in 2003-2004 and 3 x Teg-class frigates inducted in 2011-2015, latter having an operating range of 4,500 nautical miles and capability to handle threats in the air, surface and underwater. India is also constructing its own stealth warships, having inducted three 6,100-tonne Shivalik-class frigates. Another 50,000 crore contract for construction of the seven 'Project-17A' stealth frigates -- four at Mazagon Docks at Mumbai and three in GRSE at Kolkata - was inked in February 2015. Seven P-17A frigates are among the 39 warships and six Scorpene submarines under construction in Indian shipyards for over 3 lakh crore. The 4 x stealth frigates offered by Russia will help add to combat power of India that plans a 212-warship Navy by 2027.
Russia's defense industry reportedly is facing technical and financial hurdles including designing a new engine for the FGFA as Russian PAK FA prototypes currently continue to use same engines as installed on Sukhoi Su-35S 4++ generation multi-role fighter jets., and the FGFA may require a more advanced engine. Meanwhile, Russia has agreed to let Indian test pilots fly the PAK FA T-50 prototype currently undergoing flight trials in Russia. The first PAK FA T-50 aircraft is expected to be inducted into the Russian Air Force next year. India already operates a nuclear-powered Akula-II submarine christened INS Chakra, which was acquired on a 10-year lease from Russia in April 2012 under a $900 million deal. Russia has also offered its under-construction nuclear-powered aircraft carrier 'Storm' (Shtorm) and technologies associated with the project. Reportedly US has been unwilling to offer help to India in nuclear propulsion for the proposed construction of its largest-ever warship, the 65,000-tonne aircraft carrier INS Vishal. Concurrent to all this, export of the supersonic BrahMos missile should also take off, as and when the proposal to export these to Vietnam fructifies. Indo-Russian relationship remains as strong as ever. The defence deals in the offing including the ones mentioned herein would make the partnership stronger and the next summit between Prime Minister Modi and President Putin will surely elevate it to the next level.