| | |
| --- | --- |
| | The Author is Former Director General of Information Systems and A Special Forces Veteran, Indian Army |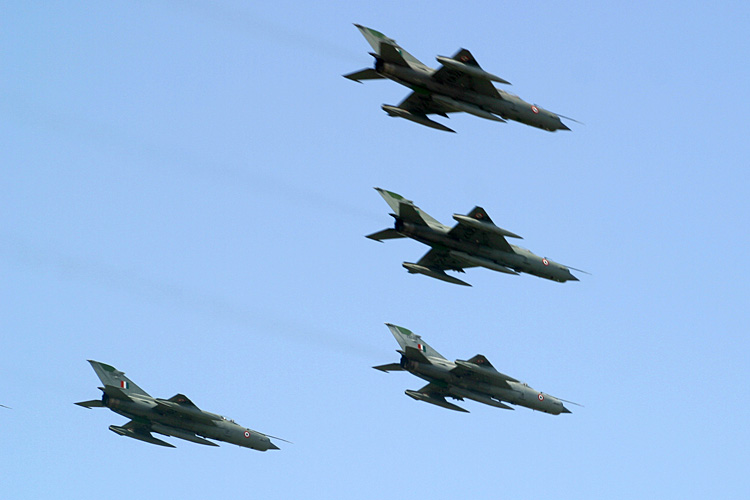 MiG-21 Bison
The downing of a Pakistani F-16 by Wing Commander Abhinandan Varthaman flying a MiG-21 on February 27 has been talk of the world. A cross-section doesn't believes it given vintage of the MiG jets and since news about Abhinandan downing the F-16 came a tad later after many raised questions why MiG-21s had been pitted against F-16s when news of India losing a MiG-21 first emerged. The belief was based on the fact that the MiG-21 is a third-generation supersonic jet fighter and interceptor aircraft, which was introduced into the Soviet military in 1959, while in stark contrast; the F-16 is a fourth-generation supersonic multi-role fighter, which entered service with the US Air Force almost two decades later.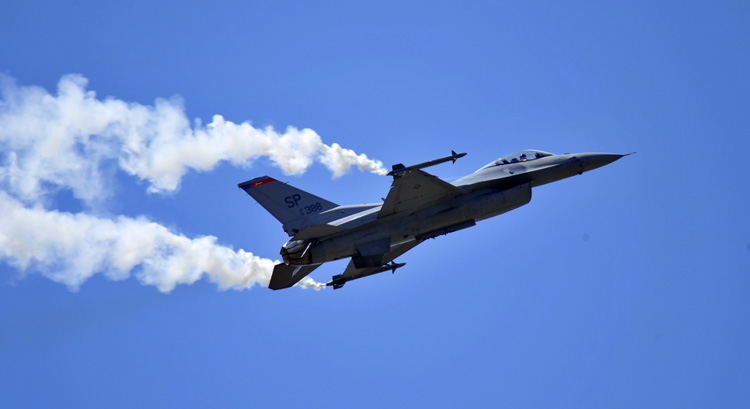 F-16
Although downing of the F-16 is confirmed, based on the MiG-21 versus F-16 comparison, some continue to believe that the F-16 was shot by one of our SU-30s. However, Abhinandan was not flying just a MiG-21 but a MiG-21 Bison, which is an advanced version of the MiG-21, equipped with: 'Striker' radar that can track aircraft at 57 km in front and 30 km in the rear; can track eight targets simultaneously with the quick search and automatic capture of visually observed targets in close combat mode concluding with the use of guided missiles or cannon, and; medium-range R-77 air-to-air self-guided missiles with 110 km reaching speed of 4250 km/h carrying 22 kg warhead. Yet, the F-16 is not only superior to the MiG-21 Bison in terms of maneuverability, according to Air Chief Marshal S. Krishnaswamy, former IAF Chief, "the MiG-21 Bison, although the most advanced variant of the aircraft, is not a match against the F-16, designed as an Air Superiority Fighter." But this is where the pilot training and caliber of individual pilot comes in; in which Abhinanadan excelled in managing to get the F-16 into his sights, locked on and shot it down. The vital factor of pilot prowess in aerial combat has also been described in these columns in the article 'Russia's MiG-29 Offer'. Pursuant to the MiG-21 Bison versus F-16 dogfight, some interesting facts have emerged. For example, in May 1997, an IAF Foxbat MiG-25R strategic reconnaissance aircraft, on a reconnaissance mission over Pakistan, broke the sound barrier over Islamabad. The sonic boom was mistaken for a blast down below. Pakistani radars picked up the aircraft signature and scrambled F-16s but could not get to it. According to 'Spyflight', a website dedicated to reconnaissance and surveillance aircraft, "The aircraft (Foxbat MiG-25R) entered Pakistani airspace sub-sonically (below the speed of sound) at around 65,000 ft and was undetected. Then having over-flown and photographed strategic installations near the capital, Islamabad, the aircraft turned back towards India. Perhaps to rub the Pakistanis' noses in, the Foxbat pilot decided to accelerate up to Mach 2 and dropped a large sonic boom as he exited Pakistani airspace. A number of Pakistan Air Force (PAF) F-16As were scrambled, but had insufficient time to make an effective intercept." While our in-service Mirage 2000 has a service ceiling of plus 60,000 feet, the Foxbat MiG-25R was flown to 90,000 feet. In 1995, a Foxbat MiG 25R was flown up to the stratosphere to get crystal clear photographs of the solar eclipse, where the sun rays untouched and unscattered by interfering atmospheric molecules.
The Foxbat MiG-21Rs retired from service in 2006. In the instant case of dogfight over Kashmir Valley on February 27, 2019, Pakistan tried its level best to deny the use of F-16s because the US had given these to Pakistan for use in the Global War On Terrorism (GWOT), certainly not for attacking India. They tried to project that PAF had only employed the JF-17 Thunder aircraft, but their lie has been exposed conclusively, including by the IAF showing parts of the AIM-120 Advanced Medium Range Air-to-Air Missile (AMRAAM) fired by the Pakistani F-16 that was recovered near Rajouri in J&K after the aerial engagement. The US says it has taken note of Pakistan using F-16s to attack India – whatever that means.
Pakistan also tried to claim that PAF emerged winner from the aerial engagement between the two air forces. Pakistani Prime Minister Imran Khan himself lied that PAF had downed two Indian jets instead of one. ISI stooges flooded the social media, one rat claiming two Indian MiGs and one Jaguar shot by PAF, and 300 plus killed in an Indian brigade headquarters. Recent reports in India media now confirm that India is going ahead in procuring 21 x MiG-29 Fulcrum fighter aircraft airframes built in 1980s by Russia's RAC MiG for the Russian Air Force. Never flown, these have been stored ever since, with wings also stored separately. These skeletons would require new avionics, engines, and other parts, to make them fly. How much time it would take to upgrade them with latest SMT Upgrade package and delivered to the IAF is not known. However, the powers that be need to heed to ACM S. Krishnaswamy, former IAF Chief, saying, "For decades, the IAF has been conveying its concern to the government about the depleting strength of its combat squadrons. It had projected an urgent need for 100 combat aircraft, the acquisition of which is yet to be approved. IAF's SU-30 MKIs are two decades old and require upgrading. Regrettably, a complex acquisition process and politicization of every acquisition has stalled the government from taking a decision.
Pakistan, a much weaker economy, has managed it better. The belief that there won't be any war seems to have made us complacent. When will the government decide and sign a contract? It would take at least five years after a contract is signed to get an upgrade." Where F-16 production in India is under consideration, Russia has offered SU-57 technology for Indian Sukhois SU-30 MKI and MiG is offering a completely new MiG-35 with 50% more combat potential, capable of tracing 30 targets simultaneously and hitting 10 of them together, at 20% less prices than other competitors with transfer of technology (ToT) in response to a request for proposal (RFP) for 110 fighter aircraft for the IAF under 'Make in India' project. In the current politically charged atmosphere there is plenty of talk about what India has demonstrated to Pakistan is just the "beginning". But this must be viewed in backdrop of five successive negative defence budgets in actual terms. Within this, the IAF's squadron strength is receding in quantity and quality, coming of 36 Rafale notwithstanding.