| | |
| --- | --- |
| | The Author is Former Director General of Information Systems and A Special Forces Veteran, Indian Army |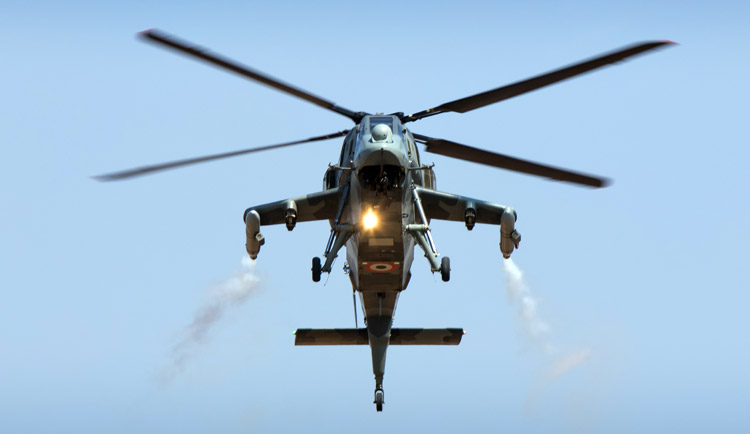 HAL LCH
Media reports of May 29, 2019 revealed that cash-in-hand of Hindustan Aeronautics Limited (HAL) had plummeted to a meager 140 crore by March 31, 2019; lowest since 2004. The report further said that the MoD owed HAL about Rupees 14,000 crore for financial year ending March 31. The pending bills are all for products and services HAL has already delivered, and majority of dues is owed by the Indian Air Force (IAF). Compared to this, HAL's cash-in-hand on March 31, 2018 was Rupees 6,524 crores. HAL for the first time in many years had to borrow Rupees 962 crores in December 2018 to pay salaries to its employees as its cash-in-hand had gone negative for the first time ever. As of December 31, 2018, dues from the Armed Forces to HAL stood at Rupees 15,700 crores, with HAL CMD saying it could touch 25,000 crores by March 31, 2019. However, the dues on March 31, 2019, stood at 13,938 crore since MoD had cleared "some" pending bills.
The report further said that despite the poor cash-in-hand position, HAL has paid interim dividend of Rupees 662 crore to the Centre (read MoD) in 2018-2019, in addition to the Rupees 8,996 crore it paid as dividend between 2003-04 and 2017-18, more than 50 per cent of which was paid in the last five years. Also, for the first time, HAL paid 6,394 crore in two buy-backs in the past four years; the first buy-back of 5,625 crore was in 2015-16, and the second buy-back was in 2017-18, when the HAL paid 1,128 crore.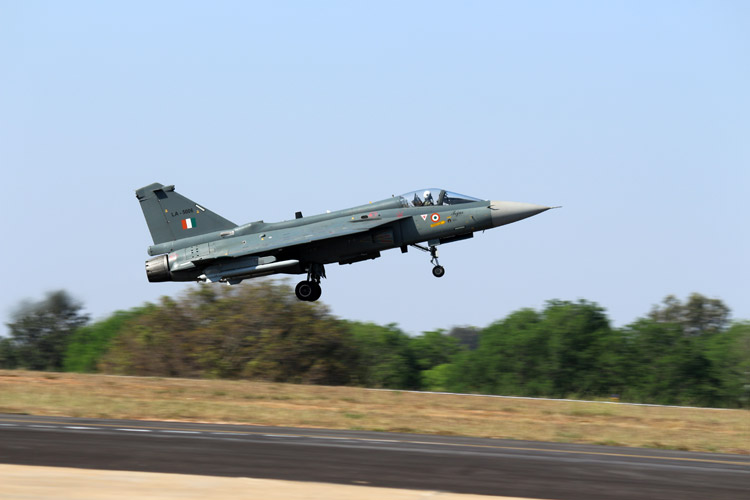 HAL Tejas
HAL's order book position on March 31, 2019 showed orders worth 58,000 crore. It may be recalled that in January 2019, then Defence Minister Nirmala Sitharaman had stated that orders worth one lakh crore were in the pipeline; 83 x LCA Tejas, worth 50,000 crore, 200 x Kamov helicopters worth 20,000 crore, 15 x light Combat Helicopters (LCH), 19 x Dornier aircrafts and the aero engines for Su-30 upgrades. The question here is who is responsible for a situation like in December 2018 that for the first time in many years HAL was forced to borrow Rupees 962 crores to pay salaries to its employees? The auxiliary questions are from whom did HAL borrow money from (banks, corporate?), how many months of salary it entailed and for how many employees? Interestingly, a top comment on this news report reads, "HAL has to feed large number of reserved category employees, who are there just on the basis their caste or religion and without any merit, coming to work just for one punch, one lunch, one day done; implying with little or no input".
Surely the penury of HAL, even as it was temporary, cannot be attributed to the Air Force or cumulatively together with the Army and Navy. HAL is overseen by the MoD and what is Defence (Finance) doing if they cannot even monitor the financial state of DPSUs? Then Defence Minister Nirmala Sitharaman is MA in economics and M Phil from JNU besides adequate experience as MoS (Ministry of Commerce and Industry) prior to becoming Defence Minister. All defence contracts are approved and signed / countersigned by MoD, so where is the accountability? Take another report by the Comptroller and Auditor General (CAG) tabled in Parliament in July 2017, which included that as many as 14 types of ammunition and 7 types of spares were returned between 2013-14 and 2016. CAG found ammunition worth nearly Rupees 17000 crores had to be rejected by Army because of poor quality, which were "lying rejected at different depots due to manufacturing defects." This raises the question, how did the OFB and the MoD regularise this 'loss' of some 17,000 crores? It is not difficult to assume that such losses are made up through overcharging the Services for various products. If not, would the MoD explain? These are just few examples amongst many. To top this, just before the general elections, Sitharaman approved self-certification by the DPSU's, so one should expect sub-standard products, lower quality of even below what the CAG has been pointing out periodically.
The salvation lies in reorganisation of the MoD and privatisation or part-privatisation of DPSUs. Whether this will happen remains to be seen. Last year the Modi government opened lateral entry at joint secretary level but MoD was deliberately left out. Now government has announced 40 per cent non-IAS posts but whether this will include MoD is not known. Niti Aayog has announced that in coming months government "may" privatise or shut down PSUs. Armed Forces can only hope it "may" is converted to "will" and the plan will include DPSUs.