| | |
| --- | --- |
| | The Author is Former Director General of Information Systems and A Special Forces Veteran, Indian Army |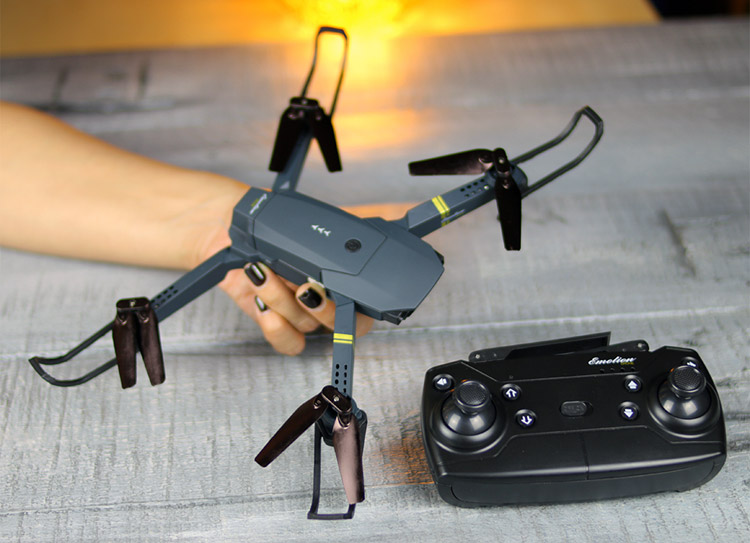 DroneX Pro
Drone war attained a new landmark with Houthi some 19 armed drones hitting two oil processing facilities of Saudi Arabia – Aramco's Abqaiq refinery and the Khurais oil field. The former is the world's largest oil processing facility while Khurais oil field too is a major site operated by Saudi Aramco. Photos and live coverage of massive fires and smoke covering the burning facilities, which are crucial links in the global supply chain, were flashed around the world. The drone attacks reportedly disrupted oil production and export capacity to the tune of five million barrels of crude per day; about 50 per cent of Saudi output and 5 per cent of global supply. Speaking for Houthi armed forces, Brigadier General Yahya Sare legitimised the drone attacks as response to US-backed Saudi attacks on Houthis in Yemen. In May this year, drones had hit Saudi Arabia's 750-mile East-West Pipeline linking Red Sea, and in August Houthi drones set fire to Saudi Arabia's Shaybah oilfield near the UAE border.
Russian armed forces facilities in Syria too have been subjected to armed drone attacks in the past whose identity remains ambiguous; likely terrorist organisation supported by US-Israel or Saudi Arabia. As strife in the Middle East heats up, more such attacks may follow. Drones for surveillance and dropping grenades were effectively used by the ISIS in Iraq and Syria against attacking coalition forces. The threat of terrorist using drones, especially state-supported, is live. With China practicing the concept of "swarm attacks", the message to India is evident. Drone aircraft, drone-ships, drone-submarines, drone-tanks have already been developed. At the same time, drones of all sizes are being marketed; camcopters/quadcopters that can be live-stream pictures, act as communication relay, cyber attack or drop munitions. Our security forces including the military, NSG and police forces are experimenting with these. But we also need to focus on providing our security establishment with mini drones that can enhance reach of 'eyes and ears' of security forces at individual or small squad level – one that can fit in the pocket. These are already available commercially-off-the-shelf (COTS) in the global market. If we can indigenously develop an orbiter and a lander for the moon, and produce state of the art sniper rifles, there is no reason our private industry cannot meet this requirement overnight without waiting for the white elephant of DRDO to wake up.
The problem with mini drones had generally been that these are expensive (costing $1000 or more), complicated, difficult to handle even in little wind, low camera quality and frequently crashed breaking them into pieces. But research and development over the years has overcome these problems and a better quality mini drones are available in the market; which are easy to control and maneuver, ability to hover, take off and land vertically, and are very stable. Among these, the DroneX Pro is perhaps one of the best selling mini drones in 2019. Costing $99 at 50 per cent discount on certain conditions, this pocket-sized drone comes in three different speed modes – maximum speed being 37 km/h. The battery has a life of 21 minute, after which it needs recharging. It has intelligent flight mode for flying a 360 degree loop with one-button landing. The 3-axis stabilizer provides stable flying in rough conditions enabling shooting of high quality pictures and HD videos. It is easy to fold and carry anywhere since it can fit into in the pocket. Interestingly, the DroneX Pro was designed by just two engineers and drone enthusiasts. After spending weeks researching the drone market, they started to notice a shocking trend - well known drones on the market made by the same manufacturer were expensive albeit technology used in these drones were not expensive. Therefore they decided on the strategy to create a high quality drone and sell it to the fraction of the price the big drone companies charged. The company's sales executive says, "If you can sell a drone with this quality at just the fraction of the price for similar drones, then people will start to talk." DroneX Pro normally priced at $198 (and 50 per cent discount for first time buy) provides: excellent 720p HD Camera; foldable and portable; easy to use; first person view; 21 minute battery life; one-click take off and landing; 37 km/h max speed; works with iPhone Operating System (iOS) and android; ultra-wide 120° camera lens; gravity sensor; headless mode, and; trajectory flight mode. This is the type of strategy our indigenous defence industry must adopt and produce high quality products. Government must take note of such developments and provide the necessary boost.