| | |
| --- | --- |
| | The Author is Former Director General of Information Systems and A Special Forces Veteran, Indian Army |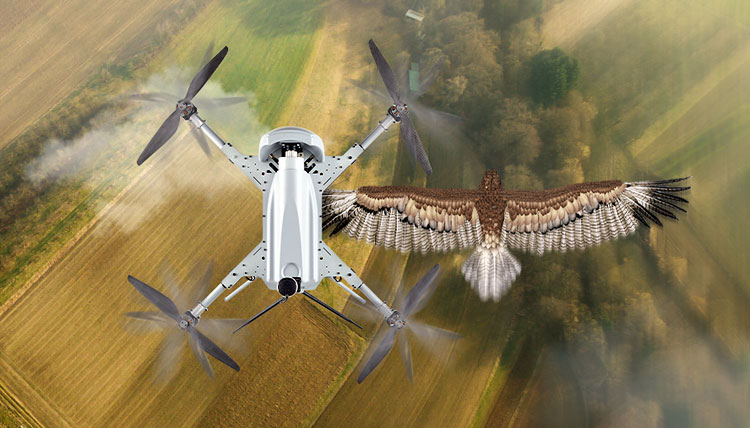 'KARGU' DRONE DEVELOPED BY STM, TURKEY AND BEING USED BY TURKISH DEFENCE FORCES.
According to Turkish media, Turkey's Defence Technologies, Engineering and Trade Inc. also known by its Turkish acronym STM, was to deliver over 500 'Kargu' drones to Turkish armed forces on June 15, 2020. Earlier in January 2020, the Turkish government had announced a purchase agreement for 356 x Kargu drones for the Turkish military. STM introduced the first generation Kargu in 2017 and the Turkish military began receiving small numbers of the improved Kargu-2 variant in 2019 which have been deployed along Turkey's border with Syria.
According to STM, Kargu has been engineered specifically for anti-terror and asymmetric warfare scenarios. The 6.8 kilogram Kargu-2 can fly at up to 144 km/h and can remain airborne for up to 30 minutes. It has a line-of-sight control link with a range of around 9.6 km. The Kargu can operate in semi-autonomous or manually-controlled modes, but work was on for Kargu-2 enabling up to 20 of these the ability to carry out mass attacks as a swarm. This would give Turkey's armed forces a potentially game-changing new capability. Kargu-2 can also fly higher, has a longer range, and has the ability to remain in a designated area for a longer period of time compared to the earlier model. It also has updated targeting capabilities and improvements to reduce its auditory signature, reducing chances of the opponents spotting it. An operator on the ground can manually control any of the Kargu series drones and use their onboard sensors, which include electro-optical and infrared (IR) video cameras and a laser imaging system, or LIDAR, to conduct general surveillance and identify and track targets. They can then direct the quad-copters to attack a designated threat, even if it's on the move. The loitering munitions can also safely return to their operators for re-use if no targets are found.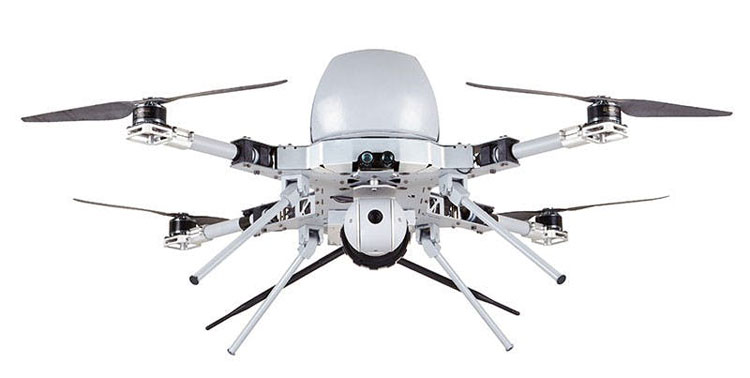 KARGU-2
The drones can carry one of three different types of warheads, including a high-explosive fragmentation one for engaging personnel and other unarmored targets in the open, a thermobaric type for targets in confined spaces such as buildings or caves, and a shaped charge for attacking lightly armored targets. Each one weighs around 1.36 kilograms. The drone's warhead can also be set to function on impact or airburst above the target, the latter being a feature particularly useful for the fragmentation and thermobaric types. The operator can also employ the Kargu as a traditional missile against fixed targets. In this method of attack, the drone would use its GPS navigation system to strike the desired location. Tests have shown that a single Kargu with the air-bursting high-explosive fragmentation warhead can effectively engage clusters of personnel within a circle around 20 feet in diameter. More than one working together could evenly engage threats across a relatively wide area. Beyond just being devastating to concentrations of personnel, this could enable quick large scale attacks against other soft targets, including convoys of light vehicles, parked aircraft, radar dishes and sensor systems, ammunition and fuel dumps, and much more. With a mixture of the different warhead options presently available for Kargu, a group of the drones might be able to carry out more complex attacks, as well. If the swarming mode Kargu has the ability to operate in a fully-autonomous mode, within pre-set parameters, they could become even more capable. Swarms by their very nature can confuse and overwhelm an opponent's defences, even those belonging to major militaries, causing havoc even if a significant number of them get shot down before they can reach their targets. Based on its general size and configuration, the Kargu appear to be a relatively low-cost option for providing this capability, which also underscores how low the barrier to entry for this kind of swarming technology is becoming. The swarming technology STM is developing may also be applicable to other drones and loitering munitions it is developing now. Among its other products, the company also offers a fixed-wing tube-launched loitering munitions called 'Alpagu', which is very similar in form and function to AeroVironment's 'Switchblade' and is already in service with the Turkish military. In addition to equipping Turkish armed forces with Kargu, STM is likely to export these globally. STM says it has received serious inquires about the Kargu series from at least three potential foreign customers. The company has not divulged any names but Pakistan could be one, given the intimate Turkey-Pakistan relations. Notably, STM was established only in 1991. Compare this with our Defence Research and Development Organisation (DRDO) established in 1958. If we had similar focus as STM, we would have been exporting drones and loitering munitions globally years back, even before China, rather than importing them.