By Lt. General P.C. Katoch (Retd)


Former Director General of Information Systems, Indian Army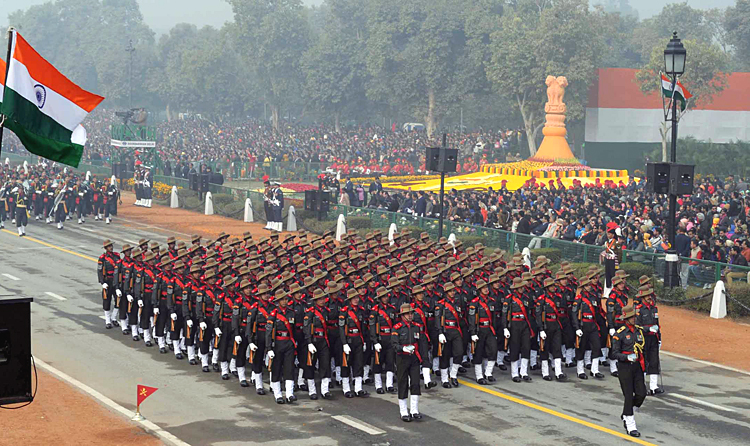 Shortage of manpower in the Indian armed forces, especially of the officers, remains a critical issue
Responding to questions by two MPs, Defence Minister Nirmala Sitharaman recently informed Parliament that the Armed Forces had a total shortage of approximately 60,000 personnel excluding those belonging to the medical and dental streams. Of these approximate 60,000 manpower shortages (58,602 to be exact), the Army topped the list with 27,864 personnel, followed by Navy with 16,235 (24 per cent deficiency of overall authorized manpower of 67,228), and Air Force 15,503 (10 per cent of overall authorized strength). The real worry for the Army is shortage of officers, which as per figures of May 2017 was shortage of 7,679 against the authorized figure or 49,932; shortage amounting to 15.38 per cent. The manpower deficiency also should be viewed in the backdrop of low medical category (LMC) personnel in the military, Army having the largest share, who can only perform limited duties. Defence Minister also told Parliament in January 2018 that 48,500 Armed Forces personnel have been granted premature retirement during the last four years since 2014. These included 47,499 from Army, 465 from Navy and 553 from the Air Force. There is no doubt that the gap between personnel retiring and recruitment continues to persist but why that cannot be narrowed down is also questionable because the retirement years of those serving can be predicted to large extent even if it depends on promotions. However, in a country where unemployment is a major problem, why should there be large manpower deficiencies, in officers as well as personnel? This needs serious thought despite suggestions like compulsory military service for those aspiring government jobs – which is impractical. Incidentally, when Admiral Vishnu Bhagwat, then CNS, visited South Korea in 1997, his liaison officer was a young naval officer from London School of Economics who had come home midway to do his compulsory military service before returning to London to complete his studies.
The Defence Minister told Parliament 48,500 Armed Forces personnel were granted premature retirement over last four years, these were not the only ones who 'sought' premature retirement. With 47,499 in Army, it may be assumed number seeking premature retirement would be around 60-65,000, if not more. These shortages would have multiple reasons like better avenues, preference for easy life with more money, family problems and the like, which are constant past decades. But a major issue is disillusionment because of government apathy towards soldiers – spoken in hushed tones, not acknowledged.
The military is called out for any conceivable job. The Army has become the first respondent in crowd control, Jat Agitation in Haryana or whatever, despite Haryana having four police officers of DGP rank and eight DGPs drawing pay equivalent to Army Commander / Corps Commander respectively. But take the recent Shopian incident in J&K where hundreds of stone-pelters attacked an army convoy, attempted lynching a JCO after critically injuring him, burnt and damaged army vehicles, and the CM of the State shamelessly directs police to file an FIR against the Army, including an Army major who wasn't on the scene. Any FIRs filed against the police when forced to open fire? Was FIR filed against police that opened fire and killed 38 Dera Sacha Sauda followers at Panchkula in August 2017? Which country in the world, other than India, pays its military less pay and allowances compared to the police and para-military? Which country gives less pension to military pensioners compared to civilian defence pensioners (45 per cent of defence pension budget in India is consumed by just 22 per cent civilian defence pensioners)? Which country would give Non-Functional Upgradation (NFU) Allowance to all government employees but deny same to its Armed Forces? What do you make of: military veterans wearing medals and regimental caps peacefully protesting for grant of full OROP baton-charged by police – wards of some of them serving in military watching the spectacle on social media; Defence Minister stating that litigation against war-wounded, disabied and widow pensions will not be withdrawn; civilian structures permitted closer and closer to military establishments despite mounting terror threats – recently attacked Sunjwan Army Camp in Jammu being just one example where adjacent civilian structures provide observation over entire garrison. On top of all this, the military and individual soldier is grossly underequipped. Government admits inadequate budget allocations but says military can re-prioritize – akin to telling a beggar to decide whether he wants to get his torn shirt patched up or his torn trouser. There are repeated calls to cut down manpower citing China but do the powers-that-be realize how China has modernized and technologically empowered PLA while India has done the reverse? Additionally, with his commitment to manage the nation, the Prime Minister surely cannot have the time to keep tweeting himself but his twitter handler ensures police and CAPF casualties are condoled forthwith, but silence to military casualties. To soldiers it is direct message government priority lies. Disillusionment also prevails because after 1971, the nation has never united behind its military – not even during IPKF deployment in Sri Lanka or Kargil Conflict. Not without reason a former Army Chief says Army is no more preferred choice for youth.