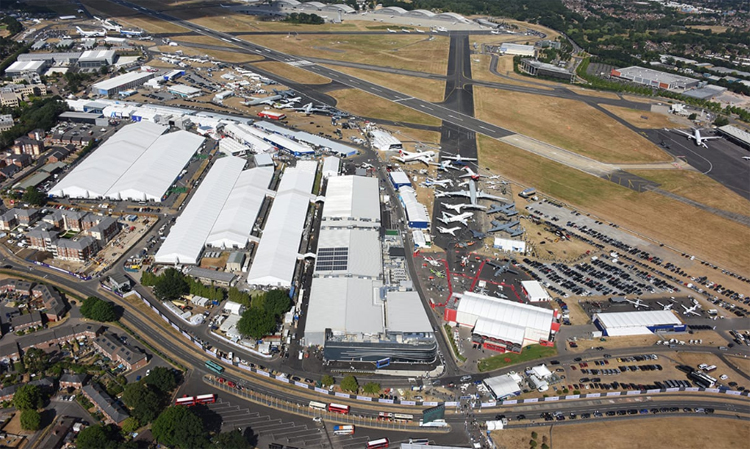 Aerial view of the Farnborough International Airshow 2018.
The global pandemic of coronavirus might have brought some unprecedented situation and new challenges but it has not dampened the spirits of those who are determined to deliver especially in the aviation industry. One of the largest trade exhibition for the aerospace and defence industries, where civilian and military aircraft are demonstrated to potential customers and investors, the Farnborough Airshow, officially the Farnborough International Airshow (FIA) went online.
Under the name of FIA Connect, there would be a series of virtual events taking place during the week of what would have been the FIA. The organisers are aimed at having five days of high quality content, collaboration, thought leadership and industry insight; connecting the global aerospace industry online to bring the industry together and provide a platform for debate, business updates, and networking in the absence of this year's cancelled summer gathering.
From space exploration to sustainability and environment, from infrastructure to innovation from investment to trade relations as well as announcements, spotlight sessions and various panel discussions, the FIA Connect programme promises to be a summit of significant discussions with over 248 visitors, 58 speakers, 32 sessions, 14 exhibitors and 18 media from Europe, Asia, the Middle East, South America and the USA.