This is expected to let the country surge in space activities, make way for large-scale employment and become a global technology powerhouse.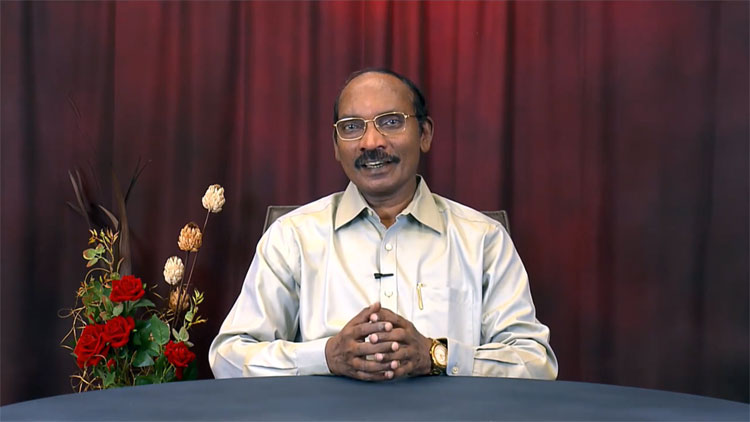 Dr. K. Sivan, Chairman of ISRO (Indian Space Research Organisation), briefing the media
In line with the long-term vision of the Prime Minister Narendra Modi to transform India into a self-reliant and technologically advanced country, the Union Cabinet took some ground breaking decisions. The Cabinet chaired by the PM on June 24, 2020, approved far reaching reforms in the Space sector aimed at boosting private sector participation in the entire range of space activities. India's journey into space has allowed it to be among a handful of countries with advanced capabilities in the space sector. In addition to that, these reforms are likely to give new energy and dynamism to the sector and also help the country leapfrog to the next stages of space activities.
"Known for out-of-box, bold and futuristic decisions, only PM Modi could have made it possible. The decision will go a long way in preventing India's Space talent Brain Drain and simultaneously help India establish itself as a frontline world nation," said Dr. Jitendra Singh, Minister of State for Prime Minister's Office; Department of Atomic Energy and Department of Space.
This will not only result in an accelerated growth of this sector but will enable Indian Industry to be an important player in global space economy. With this, there is an opportunity for large-scale employment in the technology sector and India becoming a global technology powerhouse, stated the Government press release.
Chairman of ISRO (Indian Space Research Organisation), K. Sivan also briefed the media after the announcement of these reforms, reiterating that opening up of the space sector is part of the larger vision of transforming India to become self-reliant through a set of socio-economic reforms. "The reforms in the space sector are aimed at tapping the potential of entire country for unlocking its potential by enabling private enterprises and start-ups to undertake end-to-end space activities. In addition, the reforms are also aimed at mitigating the large and upfront investments required to set up facilities for undertaking space activities through sharing of such existing facilities under ISRO," he said.
Dr. Sivan also added that an open and inclusive space sector will result in accelerated growth, job creation as well as innovations and will enable Indian Space industry to be a significant player in global space economy.
Under these reforms, the establishment of an autonomous nodal agency called Indian National Space Promotion and Authorisation Center (IN-SPACe) under Department of Space (DOS) as a separate vertical for permitting and regulating the activities of private industry in space sector was also announced. IN-SPACe will supposedly act as a national nodal agency to hand-hold and promote private endeavours in space sector and for this ISRO will share its technical expertise as well as facilities. "IN-SPACe will have its own independent Directorates for Technical, Legal, Safety & Security, Monitoring as well as Activities Promotion for assessing the private industry requirements and further coordinating the activities," the Chairman informed.
It was also mentioned that the private industry will also be offered opportunities to undertake R&D (Research and Development) activities and be a co-traveller in advanced inter-planetary missions. This is planned through a series of Announcement of Opportunities.
Sivan also said that the role of NewSpace India Ltd. (NSIL), a CPSU (Central Public Sector Undertaking) under DOS is also being re-defined. Up until now, NSIL was a commercial subsidiary of ISRO – the second such commercial arm after Antrix Corporation. In view of the new reforms that come to effect in Department of Space's new roadmap for Indian spaceflight, the role of NSIL will involve technology transfer of its small satellite manufacturing, as well as the Small Satellite Launch Vehicle (SSLV) and Polar Satellite Launch Vehicle (PSLV), to the private sector. NSIL will also handle future technology transfer activities on ISRO's behalf.
In order to do so, NSIL has been recalibrated to transform its approach from a "supply-driven" to a "demand-driven" model, the chairman informed. NSIL will soon take over a large chunk of ISRO's responsibilities – operational launch vehicles, satellites, and commercial activities – which will be executed in the form of industry consortiums.
The Chairman also claimed that ISRO's activities will not be reduced – that the national space agency will continue to work on advanced research and development, interplanetary missions, human spaceflight and capacity building in the space sector. ISRO will also comply with any private sector support than INSPACe mandates.
"This will allow ISRO to allocate more time and resources for R&D endeavours. ISRO will continue to carry out its present activities with greater emphasis on development of advanced technology, missions and capacity building besides supporting private endeavours in space sector," said Sivan.
A new navigation policy is also being proposed along with suitable changes in Remote Sensing Data Policy as well as SATCOM policy also being on the anvil. These changes are aimed at aligning these policies to an open and inclusive space sector.
While IN-SPACe may take some months to become operational, the Chairman pointed out that, in the interim, companies can start applying through DoS and their application will be processed. A Chennai based start-up, Agnikul Cosmos, is supposedly building India's first private small satellite rocket and is grateful for this move and looking forwards to seek ISRO's help for conducting tests.
The government also highlighted below mentioned key benefits:
Space sector can play a major catalytic role in the technological advancement and expansion of our Industrial base. The proposed reforms will enhance the socio-economic use of space assets and activities, including through improved access to space assets, data and facilities.
The newly created Indian National Space Promotion and Authorisation Centre (IN-SPACe) will provide a level playing field for private companies to use Indian space infrastructure. It will also hand-hold, promote and guide the private industries in space activities through encouraging policies and a friendly regulatory environment.
The Public Sector Enterprise 'New Space India Limited (NSIL)' will endeavour to re-orient space activities from a 'supply driven' model to a 'demand driven' model, thereby ensuring optimum utilisation of our space assets.
These reforms will allow ISRO to focus more on research and development activities, new technologies, exploration missions and human spaceflight programme. Some of the planetary exploration missions will also be opened up to private sector through an 'announcement of opportunity' mechanism.