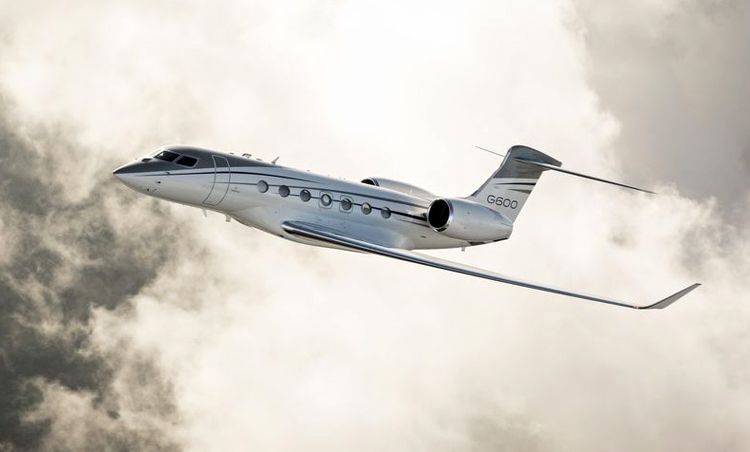 Gulfstream Aerospace Corp. will showcase its unparalleled fleet of aircraft and a selection of customer-centric digital design tools at the 2019 National Business Aviation Association Convention & Exhibition (NBAA-BACE) October 22 through 24 in Las Vegas.
Customers will have the opportunity to tour the wide-ranging Gulfstream fleet at Henderson Executive Airport. The Gulfstream static display will feature the award-winning Gulfstream G500™, the all-new Gulfstream G600™, the record-breaking Gulfstream G650ER™, the high-performing Gulfstream G550™ and the super-midsize Gulfstream G280™.
"We look forward each year to the opportunity to showcase our exceptional fleet at the largest business aviation gathering in the United States," said Mark Burns, president, Gulfstream. "Our lineup of extraordinary business jets is truly at the forefront in each respective class. With the all-new G600 now delivering to customers worldwide, the fleet is a force to be reckoned with, composed of industry-leading aircraft for every type of traveler."
Also at the static will be an interior design studio complete with samples of bespoke leathers, fabrics, tiles and cabin accessories.
There are more than 1,830 Gulfstream aircraft operating in the US and Canada. Nearly 80 percent of those are large-cabin. The domestic fleet has grown by more than 18 percent since 2014.