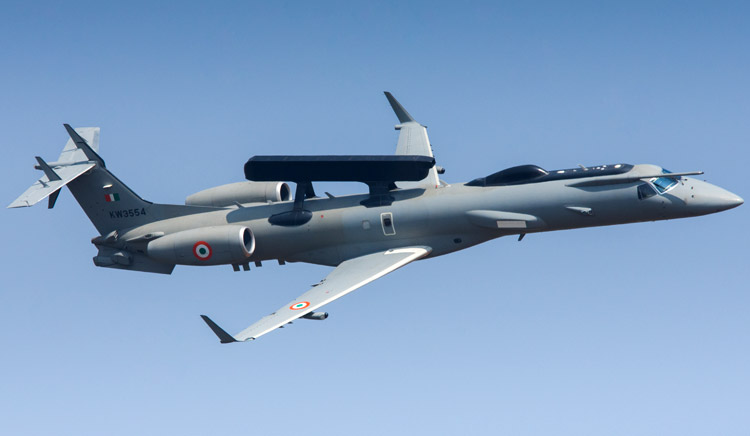 "Netra" AEW&C systems
The CCS chaired by Prime Minister Narendra Modi has approved 10,990 crore (about $1.5 billion) indigenous project to build six AEW&C (airborne early-warning and control) aircraft on September 8, 2021 to expand the aerial surveillance capability of the IAF.
The AEW&C system has been developed by DRDO which will involve mounting indigenous 360-degree coverage AESA (Active Electronically Scanned Array) radars on six Airbus-321 passenger aircraft to be acquired from the existing Air India fleet. The first flight trial of the AEW&C aircraft is now expected to take place in four years & the entire project being completed in seven years. At present the IAF has only three Israeli Phalcon AWACS mounted on Russian IL-76 transport aircraft, with 360-degree radar coverage at 400-km range & two indigenous "Netra" AEW&C systems with 240-degree coverage radars having a range of 250-km, fitted on smaller Brazilian Embraer-145 jet platform. There was thus an urgent requirement to boost the 360-degree aerial surveillance coverage of the country. Electronics and Radar Development Establishment (LRDE) is responsible for the design of the radar array. The Defence Electronics Application Laboratory (DEAL) is responsible for the Data Link and Communication Systems for AEW&CS.