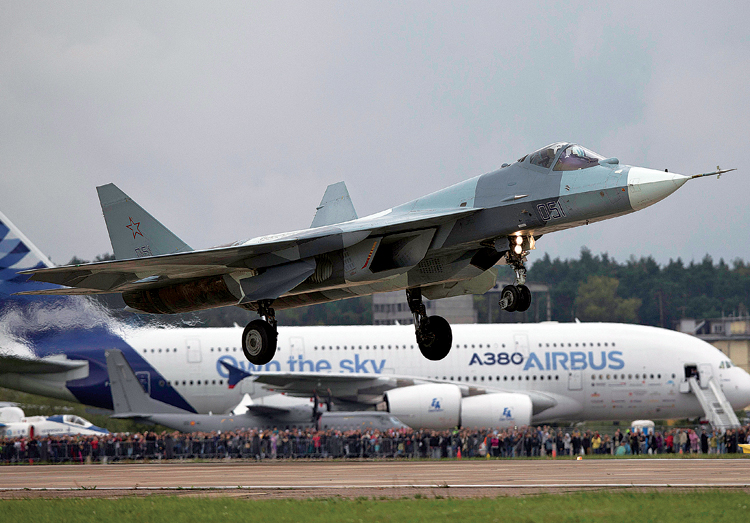 According to the press office of Russia's state arms seller Rosoboronexport, Russia and India continue their joint project to develop the Fifth Generation Fighter Aircraft (FGFA).
Defense News earlier reported citing a report by the command of the Indian Air Force that the plane being developed on the basis of the Russian Su-57 fifth-generation fighter jet did not meet desired stealth features. Besides, in the opinion of Indian Air Force officials, the fifth-generation fighter aircraft does not have a modular engine concept, which makes maintenance and serviceability of the fleet expensive. That is why, they proposed to the Indian authorities to get out of the Russian-Indian FGFA program, Defense News reported.
"Currently, the Russian-Indian inter-governmental agreement is in effect; there are commitments, under which the parties are implementing the joint project for developing the 5thgeneration plane in accordance with the agreed stages and time limits," Rosoboronexport said.
The agreement on the FGFA project was signed in 2007. In early May, a source in India's Defense Ministry told the Indian news agency PTI that a contract on the development of a detailed project of the new fighter jet would be signed in the second half of 2017.