On the occasion of the 88th Anniversary of the Indian Air Force (IAF), Air Chief Marshal R.K.S. Bhadauria, PVSM, AVSM, VM, ADC, Chief of the Air Staff spoke exclusively to Jayant Baranwal, Editor-in-Chief, SP's Aviation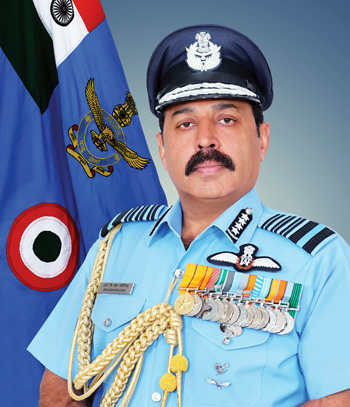 SP's Aviation (SP's): Would you like to elaborate, with some key details, on the preparedness of IAF:
a: Over the long journey of 88 Years;
b: In case of a two-front War?
c: In view of recent stand-off with China?
d: Where do we stand versus Chinese PLAAF capabilities and what if we were to take on China?
Chief of the Air Staff (CAS): The transformation of the IAF over the last 88 years has mirrored the journey of our Nation. From the humble beginnings of six Indian pilots flying Westland Wapiti biplanes, the IAF has transformed into a truly strategic and potent force with modern platforms and weapon systems operated by a set of highly trained and motivated military aviation professionals.
The emerging security scenario in our neighbourhood and beyond mandate a constant upgrade of the capabilities the IAF needs to fight and win across the entire spectrum of warfare. Our planning and operational execution process ensures that we integrate seamlessly with the other services and other elements of national power.
In the recent friction on our northern front, we were able to demonstrate our rapid deployment capability of all required combat assets and be in a position to not only cater for any eventuality but provide the required deterrence. Our airlift capability and capacity enabled us to support the Indian Army in moving their assets and manpower into the zone of operations rapidly.
In recent years, our adversaries have made major advances and in certain cases acquired an edge in pure numbers and some technologies. However, their ability to bring to bear decisive results in actual operations remains to be seen. We are aware of the deficit in platforms, and have taken measures to ensure focus on high technology sensors and advanced weapons. Our advantages in training and topography combined with other actions taken will give us the decisive edge.
SP's: What is the progress on the requirement of 114 fighters and when will the new 12 Su-30 and 21 MiG-29 likely to be delivered?
CAS: The 114 MRFA project is currently at the RFI evaluation stage. While the entire process will be executed under the provisions of the DAP 2020, the selected OEM will have to comply with our requirements of Transfer of technology and Make in India that would aid in our indigenous fighter aircraft development plan.
The Acceptance of Necessity (AoN) has been accorded for procurement of additional 12 Su-30 MKI and 21 MiG-29 aircraft. The RFP will be issued soon.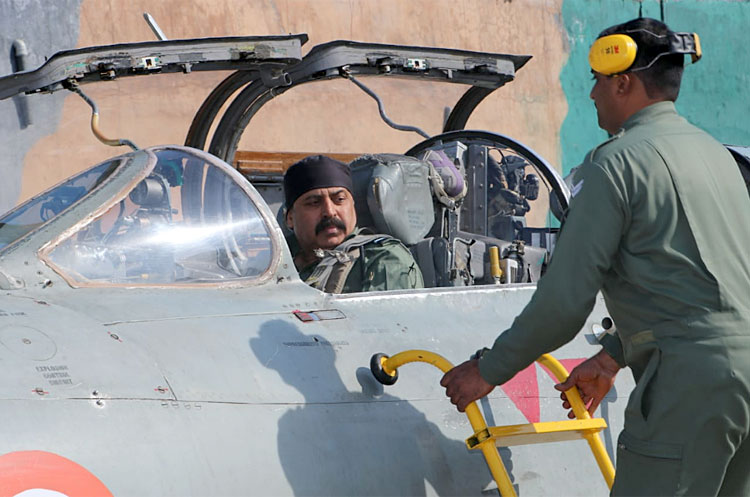 Chief of the Air Staff, Air Chief Marshal R.K.S. Bhadauria flew a five aircraft mission on the first anniversary of Balakot air strikes at Srinagar Air Base
SP's: What all is being done to control the depleting number of fighter squadrons which are supposed to be 42 in number?
CAS: We are expecting the delivery of 24 remaining LCA aircraft to be completed in the next two to three years, after which the 83 LCA MK1A will start joining the IAF fleet. The two Rafale squadrons will be fully equipped in the meanwhile. We could look at further LCA enhancements and procurement of the 114 MRFA through the Make in India to further augment the fighter strength. AMCA programme is being vigorously pursued with the aircraft likely to be inducted from 2032 onwards or earlier based on D&D completion. To augment the existing fleet of Su-30 MKI and MiG-29 aircraft, AoN for 33 aircraft has been accorded and these will start flying with us in the next couple of years.
SP's: The Make in India programmes seem to have been halted, including the Avro replacement, the way it appears. Can you please comment on the same?
CAS: The Avro replacement programme has been the first case where in a private industry has been planned to be involved in aircraft manufacturing in India. The case naturally had several issues to be deliberated upon and procedures to be defined. The project is now at the CFA approval stage.
SP's: Deterrence is supposed to control the hostile approach of neighbours. If we have enough and sufficient level of deterrence, then how should we perceive the China's behaviour around the LAC this year?
CAS: Military deterrence is an important element in preventing and controlling hostilities from neighbours. However, we must remember that statecraft is a complex field involving interplay of multiple facets of a National strategy. In our scenario, the role of military remains to be forever prepared to counter any aggression or misadventure with a robust response, as has been the case.
SP's: Please indicate on the plans for:
a: EW Jammers which are reportedly missing in Su-30 and LCA Mk1;
b: Long range BVR air-to-air missile for Mirage 2000, and Sukhoi;
c: Hawks in air to ground role.
CAS: The Su-30 MKI aircraft are equipped with EW capability which meets its operational roles. The LCA aircraft fleet is also being equipped with jamming equipment. Astra BVR has been successfully tested on the Su-30 MKI and integration on the fleet is underway. Mirage 2000 has been upgraded to fire the long range BVR missiles. The Hawks are currently used in a training role. Their utilisation during contingencies has been suitably catered in our operational plans.
SP's: Request your comments on Chinese utilisation of Pakistani airfields, how is this factor perceived?
CAS: There have been uncorroborated reports on OSINT (opensource intelligence) about Chinese aircraft deployment at Pakistani airfields. We closely observe all such activity. It is a known fact that the militaries of both countries regularly conduct joint exercises from each other's bases. However active operational employment of aircraft from a third country will amount to collusion and would be viewed as such.