It was one giant leap for Solar Science during the month. NASA entered the Solar Atmosphere for the first time in history when its Parker Solar Probe touched the Sun by flying through the Sun's upper atmosphere – the corona. Later, NASA's James Webb Space Telescope was launched to study every phase of cosmic history — from within our solar system to the most distant observable galaxies.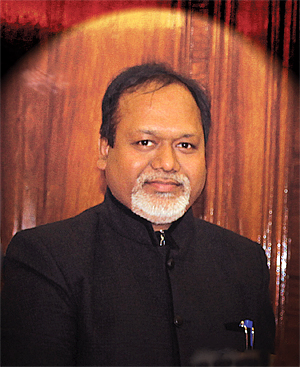 With the industry setting up a deadline to reach zero carbon emission by 2050, sustainability has come at the forefront. From engine makers to aircraft manufacturers, everyone is coming up with initiatives that vouch to be environmentally efficient. In an exclusive interview to SP's Aviation, Mark Burns, President, Gulfstream shares his insights on the newly launched G400 and G800 as well as the company's focus on sustainability through these and more offerings. The G400 and G800 will also be able to fly using Sustainable Aviation Fuel (SAF). The manufacturer plans to use SAF throughout the flight-test programme. Also, Brazilian manufacturer Embraer recently presented the Energia family comprising of four new aircraft concepts that will use renewable energy propulsion technologies. In an article by Ayushee Chaudhary, this issue throws light on this latest addition in Embraer's Sustainability in Action initiative that aims to reduce its carbon emissions by 50 per cent starting from 2030.
This month's edition also notes the exciting missions that the space industry witnessed through NASA's Parker Solar Probe and the James Webb Telescope in two articles by Ayushee Chaudhary. The Parker Solar Probe managed to fly through the Sun's upper atmosphere – the corona, three years after its launch. The Webb Telescope, the largest and most complex space science observatory till date, aims to explore previously hidden regions of the universe: early galaxies, forming planets, brown dwarfs, and more. Following a series of complex steps towards its final set-up in the space, Webb will share its first image in six months.
This edition also includes the top civil aero engines in the world today curated by Air Marshal Anil Chopra (Retd). He talks about the top global commercial aircraft turbofan engine manufacturers alongside detailing the engine alliances, some international engines and Chinese turbofans. He makes an interesting observation about many major manufacturers having formed joint ventures to access both technology and markets.
There's also a report on Embraer defence & security portfolio that the company has been diversifying constantly, covering a full line of integrated solutions and applications that consists of Command and Control center; radars; intelligence, surveillance and reconnaissance; right up to the C-390 Millennium multi-mission transport aircraft and more. Air Marshal B.K. Pandey (Retd) reports on how the aerospace industry of China has developed and is now supporting the largest aviation force in the region and the third largest in the world today without the support of either the Russians or any others. Simon Davies from the Global Jet Capital shares his views on business aircraft financing can be done in today's world as a result of current market conditions.
One of the most tragic occurrence of this year remains the loss of India's Chief of Defence Staff, General Bipin Rawat. Leaving the top post of the Indian Defence forces vacant, this mishap came as a big blow. A report by Air Marshal B.K. Pandey (Retd) on the Helicopter crash is included in this issue.
All this and more in this issue of SP's Aviation. We welcome you aboard and wish you many happy landings!
We at SP's wish every valuable reader of SP's Aviation, a very Happy, Healthy and Prosperous Year 2022.
Jai Hind.