MoCA and DGCA have taken some praiseworthy steps. Now, it is up to the airlines to take necessary steps to enhance safety and improve operational efficiency to sustain themselves.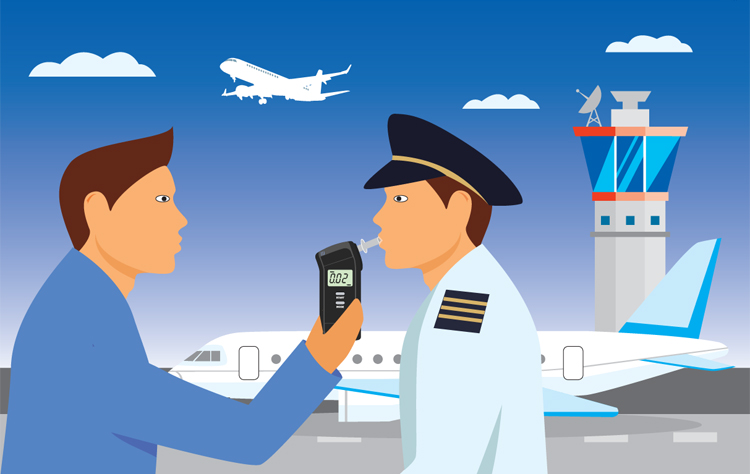 India is among the world's fastest growing aviation market. It is moving forward to overtake UK by 2024. Post COVID-19, Indian aviation sector is on the verge of achieving newer milestones. The Indian government has announced considerable investments, the Minister for Civil Aviation Jyotiraditya M. Scindia had last week declared a plan to invest close to 95,000 crore in development of airports- both greenfield and brownfields.
There has been an active involvement by MoCA on all fronts and this has been a major contributor towards the aviation sector being able to restart operations in a safe and efficient manner post-pandemic.
However, since the summer this year there has been increased number of technical incidents in mid-air and these have brought the spotlight on DGCA, whether it is doing enough. In the last one year the airlines have reported a total of 478 technical snags. DGCA has undertaken a total of 177 surveillance, 497 spot checks and 169 night surveillance checks. In 2019, the DGCA issued a mandatory BA test for all airport workers as well as the cabin crew and pilots. Between January 2021 and March 2022, a total of 84 workers across 42 airports failed the mandatory BA alcohol test. During the first quarter of this year, DGCA has suspended nine pilots and 32 crew members of different airlines because they failed the pre-flight BA test.
Besides these, since beginning of this year random drugtests have been started, so far four pilots and one air traffic controller have failed this test and action has been initiated against them. DGCA has also come down heavily on defaulter airlines and monetarily penalised them. SpiceJet was ordered to reduce their operations to 50 per cent till they achieve required safety standards.
Besides the above steps, the Indian government is known to be actively considering to reduce the price of aviation turbine fuel (ATF) by bringing parity between global crude prices and prices in India. ATF constitutes 35-40 per cent of total cost of airline operations in India. Since the beginning of this year, ATF prices have gone up by more than 50 per cent. Minister for Civil Aviation, Jyotiraditya Scindia consequently have actively persuaded the state governments to reduce the value added tax (VAT). More than 15 states have already brought VAT down to 1-4 per cent from more than 15 per cent in some states. All these steps would bring in the much desired transparency in pricing and help the airlines to plan out their operations efficiently and cut down the cost to a great extent.
Further, from August 30, 2022, the DGCA has removed the 'fare band' that was introduced at the time of recommencement of commercial flights, at the time of pandemic. Now each airline is at liberty to fix fares as they deem fit. This is likely to bring in competition and benefit the ordinary citizen.
Besides these the government has now approved addition of another 100-150 officers to strengthen the DGCA to undertake inspections and related regulatory oversights.
Indian civil aviation so far has a good safety record as compared to the global average. In 2019, there were just 0.82 accidents per million flights as compared to the global average of 3.02. This needs to be sustained.
MoCA and DGCA have taken some praiseworthy steps. At this juncture, there is an urgent requirement on behalf of the airlines to take steps to enhance safety and improve efficiency. Some of the airlines are known to be operating on cash and carry basis. This makes them vulnerable to take shortcuts and susceptible to lowering of safety standards. Airlines need to employ Category B technical staff to turn around aircraft at satellite bases.
The morale of pilots, cabin crew and technical maintenance crew is required to be of highest standard. Morale is directly linked to monthly salary. There is a requirement for all airlines to revert back to pre-Covid salaries and emolument structure. Some carriers like Vistara, and Air India have already reverted, IndiGo is likely to revert from November this year, however, there is no word from SpiceJet and GoAir and some of the other major airlines. The same needs to be introspected by airlines and issue resolved at the earliest.
There is a general capacity expansion and addition of a few new airlines that the sector has been witnessing. All the airlines seem to be facing competition for resources especially, pilots and technical crew. DGCA has on various occasions highlighted the issue of airlines resorting to short cuts in maintenance practices. The tendency of the airlines to make profit at the cost of safety has to cease. The current market conditions are tough but the domestic airlines need to take a long-term view of India's fast growing aviation market with a huge potential. In order to increase capex they need to resort to smarter methods to attract investments. The airlines need to clean up their act by bringing in operational efficiencies and fiscal prudence without cutting corners and hampering safety.