In the current market, sellers are not accepting offers that require them to wait for a financing solution to be completed when there is a competing cash buyer who can close almost immediately
Simon Davies,
Vice President Sales, UK, Middle-East, and India of Global Jet Capital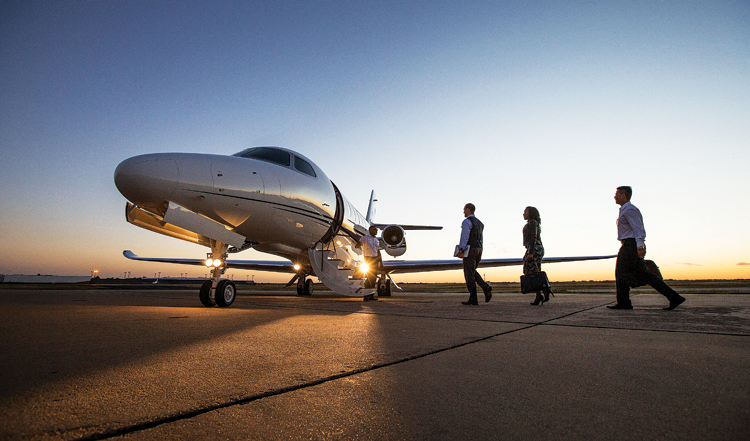 Most buyers of business aircraft are now having to utilise cash for their acquisition as sellers are not accepting offers that require them to wait for a financing solution to be completed
Can you still finance the purchase of a pre-owned private aircraft in these times? Certainly, but the COVID-19 pandemic significantly alters the way that most people must acquire an aircraft. As a result of current market conditions for buying a pre-owned aircraft, most sellers are not inclined to wait for the time needed for the financing process to be completed. This means buyers require sufficient available cash resources in the short term to purchase the aircraft outright without financing. Once the transaction closes and the purchase completed, the owners may then look to subsequently finance the asset to free up capital.
BUSINESS AIRCRAFT FINANCING IN INDIA
Financing an aircraft in India has not seen any major impact from new financing products or any notable regulatory changes from the Indian government. The pre-owned aircraft market has driven the most meaningful impact on financing. The demand for an aircraft, as a result of the pandemic, resulted in the number of available aircraft shrinking dramatically. As a result, aircraft sellers are now receiving multiple bids for their aircraft. This bidding war means that sellers will accept fewer conditions to complete a sale. Traditionally, buyers would identify an aircraft, negotiate the price, and then look to secure financing prior to closing. This luxury of time has evaporated, and most buyers are now having to utilise cash for their acquisition or face losing a deal to another buyer. In the current market, sellers are not accepting offers that require them to wait for a financing solution to be completed when there is a competing cash buyer who can close almost immediately. We see sellers expecting to conclude a sale within a week or two at most whereas financings timelines are generally longer. This mismatched timing creates the funding disconnect.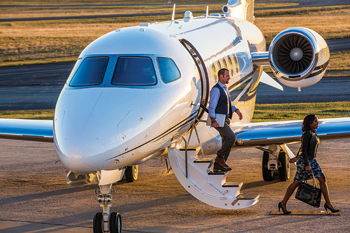 India has always been a challenging market in which to obtain financing for business aircraft
So, what has this meant for potential aircraft buyers and their financiers? Many potential buyers are now talking to financiers, seeking an evaluation of what level of financing the buyer may obtain for a particular model of aircraft before engaging with a seller. The buyer still purchases the aircraft with cash but now has a relatively good expectation of what level of refinancing they may obtain post-closing to recover the invested funds.
India has always been a challenging market in which to obtain financing. The DGCA regulatory requirements impacting aircraft registration and operational processes have not altered significantly. Importing the aircraft remains a highly complex and time-consuming procedure, with additional expenditures over and above the base aircraft acquisition cost due to taxes and import duties. Domestic Indian lenders will consider simple Rupee-denominated debt structures with very high interest rates but will shy away from Operating Lease structures. Many overseas lenders do not like to finance an Indian registered aircraft further reducing the alternatives. Furthermore, offshore financing structures introduce the complexity of Indian with holding tax obligations on payments. This latter issue has become more challenging in recent years. The Indian tax authorities are stricter in their interpretation as to what qualifies as a structure eligible for double-taxation treaty relief, and the previously common route of using an Irish lessor has fallen away due to a lack of qualifying lessors in Ireland.
The pre-owned business aircraft market has driven the most meaningful impact on financing
The recently approved GIFT City structure aims to incentivise foreign lessors to enter the Indian market, but this structure is aimed primarily at the commercial aviation market and few business aircraft lessors have been enticed into using the structure.
One recent trend has seen aircraft based outside of India on foreign registrations fly into India to pick up clients before flying them off to an international destination. The obvious downfall to this structure is the inability to fly Indian-based clients between two domestic Indian airports due to cabotage regulations impacting operations of foreign registered aircraft in India. Employing this approach is not ideal because it limits the use of the asset, which is why it may be helpful to engage the help of a financing partner with specific expertise within the Indian tax structure.
EXPERTISE IN BUSINESS AIRCRAFT FINANCING
Global Jet Capital (https://www.globaljetcapital.com) is an American-based lender with experience in financing Indian clients. One of our strengths is a focus in providing tax-efficient structures to acquire aircraft which will be used and registered in India. With over $2.6 billion in assets under management, Global Jet Capital specializes in financial solutions for the business aircraft market. The company is capitalized by world-class private investors with expertise in the global aviation industry: The Carlyle Group, AE Industrial Partners, and FS / KKR Advisor, LLC, a partnership between FS Investments and KKR Credit. The Global Jet Capital management team has served the business aircraft industry for a combined 250-plus years and has completed over 3,500 aircraft transactions. The Company has the expertise, financial strength, industry relationships and infrastructure necessary to offer a variety of flexible financing solutions at the speed the market requires.