By Lt. General P.C. Katoch (Retd)


Former Director General of Information Systems, Indian Army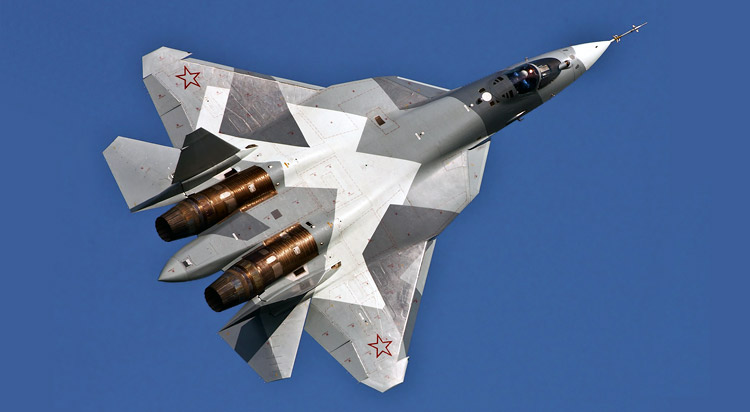 Happenings at the Aero India 2017 signified the next chapter in the Indo-Russian Fifth Generation Fighter Aircraft (FGFA) saga. Whether it will now move faster than the snail's pace is yet to be seen. Speaking to the media on the sidelines of the Aero India 2017 exhibition Viktor N Kladov, Director International Cooperation and Regional Policy, Rostec stated, "We are talking of new design and jointly developed fifth generation fighter jet. It will have a new engine with fifth generation features". He added, "We are not talking about the PAK-FA (a Russian built prototype of the FGFA)." Trust the hype in the Indian media headlining that "Russia has upgraded its offer to India on reviving the stalled fifth generation FGFA project by putting on table joint design and development of a brand new fighter jet with a new engine".
This offer has been there all along and in fact reported by the same Indian media in yesteryears. Viktor N Kladov also met Parrikar during the Aero India exhibition. Defence Minister Manohar Parrrikar had stated on February 14 that MoD had constituted a team to look into various aspects of the FGFA and it was likely to submit its report within a month. A year earlier, our media had reported that India pushing for talks with Russia for FGFA while the Russian media had said that both countries were finalizing the R&D design contract with both countries $4 billion each for the FGFA development. The R&D design contract was to be signed within 2016 in all probability, and that India is going in for an FGFA that would be a "variant" of the Russian single-seat FGFA termed Sukhoi T-50 or PAK-FA. The preliminary design of the Indian FGFA hasdalready been worked out at a cost of $295 million, Russian developers having incorporated over 40 modifications that India wanted. Russian media had also reported that Russia has already permitted IAF test pilots to fly the prototype FGFA. Now our media says that since engine of the Russian T-50 called PAK-FA (Prospective Airborne Complex of Frontline Aviation) program, is not fifth generation, so India had already told Russia during 2016 that it wanted a new engine and the plane must have super-cruise ability, a 360-degree radar ability, added stealth features among 40-odd other modifications, that was the 'variant' that had already been agreed upon in general last year, albeit it was a largely new fighter.
Own media had also attributed the delay in progressing the Indo-Russian FGFA project to the Rafle deal not having been finalized with France. If true, this was illogical as the Rafale deal only was for 36 aircraft while the IAF is facing enormous criticality in fighter aircraft. In 2015, the Parliamentary Standing Committee for Defence had informed the Parliament that that the situation of the equipping of the IAF was very grim and national security was being compromised with IAF down to just 25 fighter squadrons against a sanctioned strength of 42. This report by the Parliamentary Standing Committee for Defence was preceded by a report by the Comptroller and Auditor General (CAG) tabled in the Parliament pointing out several criticalities in operational capabilities not only of the IAF but also Army Aviation Corps (AAC), focus being on poor serviceability of Sukhoi-30MKIs and AWACS, plus the obsolete Cheetah / Chetak helicopter fleets: serviceability of over 210 x Sukhoi-30MKIs of 272 jets contracted from Russia for over $12 billion was just around 55-60% against minimum 75% despite the first such fighter inducted 19 years ago and 14 x MiG squadrons were to be progressively retired. The overall cost for producing 127 x FGFA in India is estimated to be around $25 billion, which was news of last year. What Victor N Kladov also stated was, "We have designs and plans... but we cannot commit ourselves unless we see a willingness to continue (from India)".
During the last visit of National Security Advisor Ajit Doval to Russia, he was apprised about the extraordinary delay from the Indian side in inking the Kamov-226T utility helicopters in under the 'Make in India' program. It is evident from happenings in recent months that despite the Prime Minister's push and exhortations for 'ease of business', the red tape has refused to reduce especially in matters of defence. Russia's recent leanings towards Pakistan could also have raised apprehensions in the minds of policy makers. But ultimately, what matters is national security; the criticalities of the IAF are enormous and the FGFA under 'Make in India' will require large gestation period. China has already unveiled its fifth generation stealth fighter. Intervening in the debate relating to MoD's functioning in Rajya Sabha on May 8, 2012, Leader of the opposition, Arun Jaitley (noe Finance Minister) had said, "...To analyse these security vulnerabilities of the country, the geo-strategic realities of India have to be re-assessed. Our defence preparedness today must be integral to these changed realities...". There is plenty rhetoric of this type by politicians while in opposition, but when it comes to delivery when in power, all that said is conveniently forgotten. Two successive 'negative' defence budgets in India undoubtedly make China and Pakistan happy but are we as a nation alive to the geostrategic realities of the enlarging China-Pakistan threat? As for the FGFA, we must get on with the project without wasting any more time.