AFI KLM E&M American Subsidiary signs into exclusive agreement with Falgayras to calibrate and repair Barfield Units in Europe.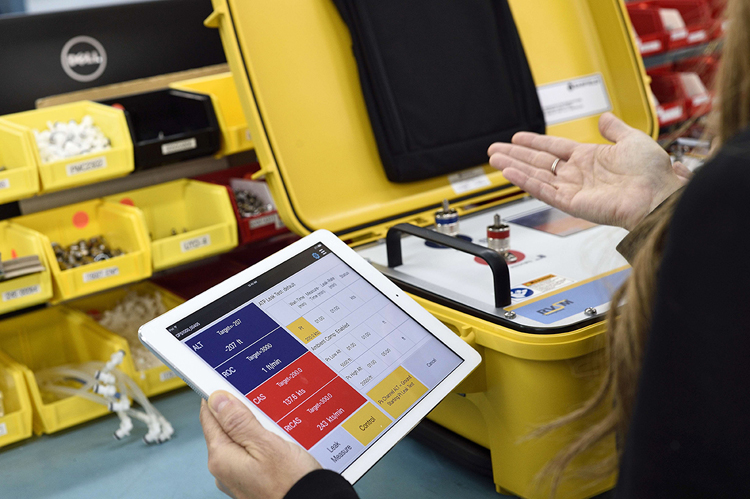 AFI KLM E&M Barfield GSTE Falgayras
Barfield Inc., a subsidiary of Air France industries KLM Engineering & Maintenance (AFI KLM E&M) in the Americas, signed an agreement allowing Falgayras to become Barfield authorized repair center in Europe. The agreement covers the repair and calibration of several GSTE products including Air Data/Pitot Static, and Turbine Temperature.
Choosing Falgayras allows Barfield to be closer to its customer base in Europe as part of its worldwide strategy: "Barfield, AFI KLM E&M at your doorstep."
According to Hervé Page, Barfield's Chief Executive Office, "this is our second agreement with Falgayras and it only strengthens the relationship and trust between our two companies."
The first agreement with Falgayras allowed Barfield to become the distributor of the French-based manufacturer in June 2018. Falgayras supplies and manufactures aircraft on-board equipment such as flight control and navigational equipment, electronic and motor control equipment.
"We are very proud of our partnership with Barfield as it allows both companies to support each other and on this latest agreement, we make it easier for customers to service their equipment right here in Europe instead of sending them all the way back to the United States," said Christophe Falgayras, Chief Executive Officer of Falgayras.