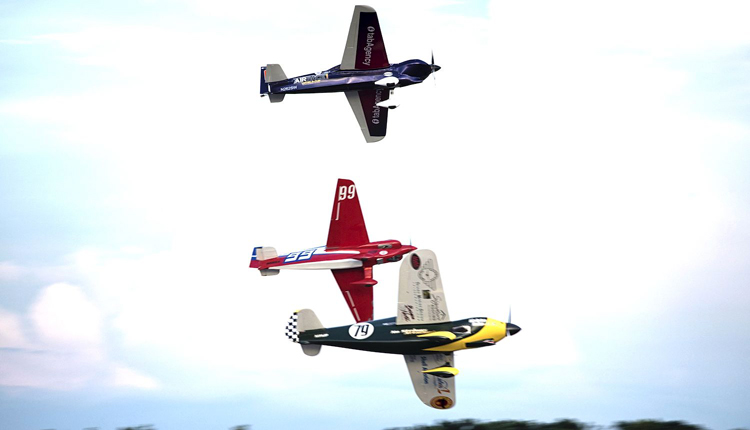 First teams enter the inaugural electric aircraft air race
The field for the world's first ever electric aircraft air race is already halfway there with four teams having entered the inaugural Air Race E event to be held next year.
Air Race E and Airbus, the Official Founding Partner of the series, revealed the first four teams to enter the race at the Paris Air Show on Monday, 17 June.
Teams from the Netherlands, USA and the UK have declared their intention to race and are in the process of building their electric race aircraft to meet the official race formula specifications. The teams are the first to be included in the team development phase, which aims to enlist a minimum of eight aircraft needed to carry out a race. Eventually, 16 teams are expected to join the series.
The inaugural race next year will be the first in a series of international electric air racing competitions aimed at promoting cleaner, faster and more advanced electric engines. The series is run by Air Race Events and led by world-leading air racing promoter Jeff Zaltman, the man behind the globally successful Air Race 1 series (the kerosene-powered equivalent). A formal bidding process to host the first race is now underway, with the final host venue to be decided by December.
Each race will see eight electric aircraft race against each other on a tight 5km circuit, just 10m above the ground, with pilots experiencing heavy G-forces in high-pressure turns around an oval circuit. The first pilot who crosses the finishing line will be crowned the winner.
Zaltman said Air Race E offers the opportunity for teams from around the world to play a part in creating aviation history and contribute to finding a solution to cutting carbon emissions from air transport.
Organisers are seeking support from industry partners, suppliers and those looking to back competing teams with sponsorship or expertise. The series is open to any team with the necessary qualifications according to the rules of the sport.
Jeff Zaltman will be available to meet with interested parties from Tuesday, 18 June at the Airbus Chalet at the Paris Air Show
For more information go to https://airracee.com