First LEAP operator in India
Airline's CFM fleet, in service or on order, at more than 200 engines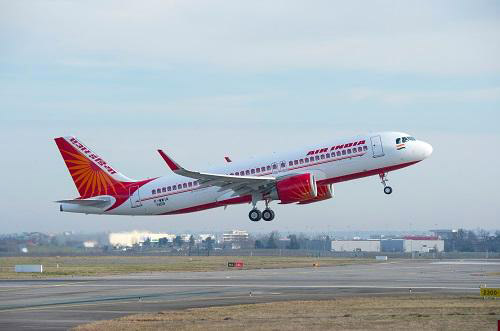 Air India and CFM International today celebrated the delivery and entry into service of the airline's first LEAP-1A-powered A320neo aircraft. The first aircraft has the distinction of being powered by the 100th LEAP-1A production engine.
The airline completed its first commercial flight on February 24, carrying 161 passengers from Delhi to Chennai. Air India has taken delivery of three leased aircraft to date and is scheduled to induct a total of 14 A320neos this year.
"Air India congratulates CFM for crossing the 100-engine production mark in a short span of time. With the induction of more efficient LEAP - 1A powered A320neos, Air India hopes to achieve improved economies of scale," said Mr. Ashwani Lohani, chairman and managing director of Air India.
Air India has been a CFM customer since 2002, when the airline began operating Airbus A320ceo aircraft powered by CFM56-5B engines. Today, the airline has a fleet of 51 aircraft in operation and has achieved more than 3.5 million flight hours with its CFM56 engines.
"We are very proud of the partnership we have with Air India," said Gaël Méheust, CFM president and CEO. "It has been an honor to be a part of this team and support them in the important role this airline has played in the economic development of India. Congratulations to everyone at Air India; we look forward the next chapter of this relationship with great anticipation."
The LEAP-1A-powered A320neo entered commercial service in August 2016 and ten airlines have taken delivery to date. In commercial service, the engine is delivering a 15 percent improvement in fuel efficiency, along with the same reduction in CO2 emissions; a 50 percent reduction and NOx emissions; and CFM's legendary reliability.
The A319neo is the smallest member of the A320neo Family; it offers its operators superior short field performance in hot and high conditions. It can accommodate up to 160 passengers without compromise on the comfort.